In Sons of the Forest, you need to survive by any means necessary, and building different types of bases is essential to stay one step ahead of the enemies. Treehouses and shelters can be constructed in the game easily, and to do this you'll need to use the guide book. Here's how to build a treehouse in Sons of the Forest.
Where to build a treehouse in Sons of the Forest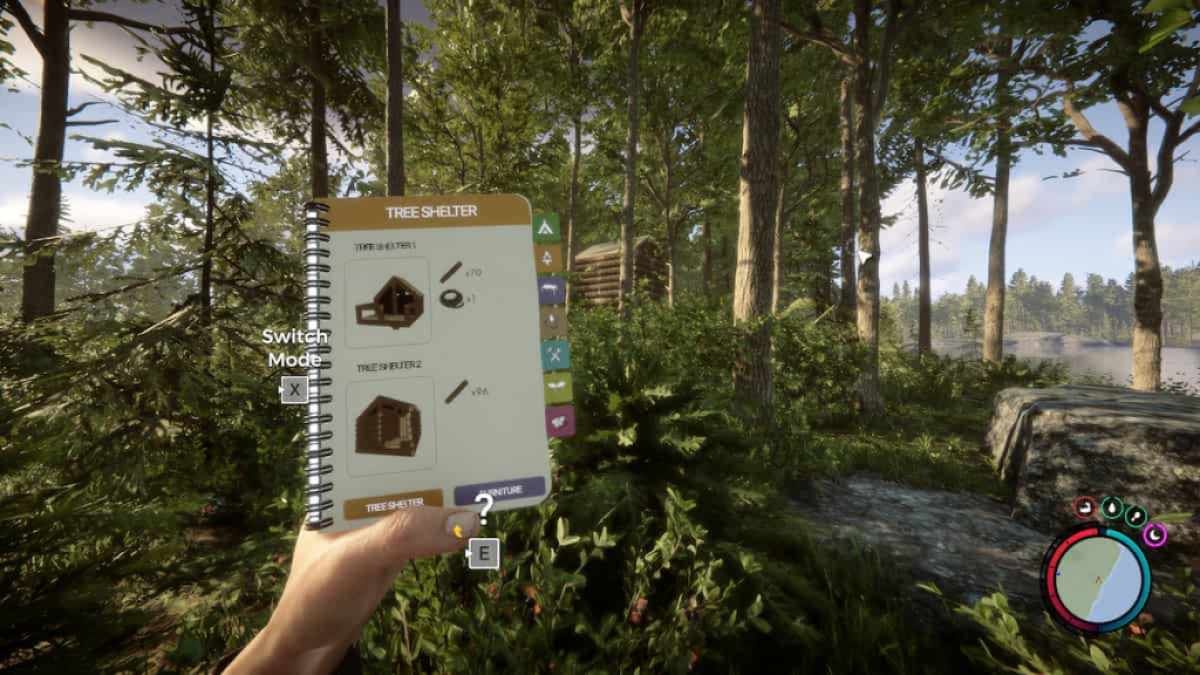 There are a couple of treehouse blueprints in the guide book, and they are shown in the image above. To build the first one, you'll need around 70 logs and one rope. The second treehouse requires 96 logs. To build either of the treehouses, stand in front of a tall tree. Now, open your guide book and press X to go to the left-hand page. You'll find these treehouses under the Tree Shelter category. Select one of the treehouses while standing in front of the tree, and you'll notice a white outline of the structure you selected.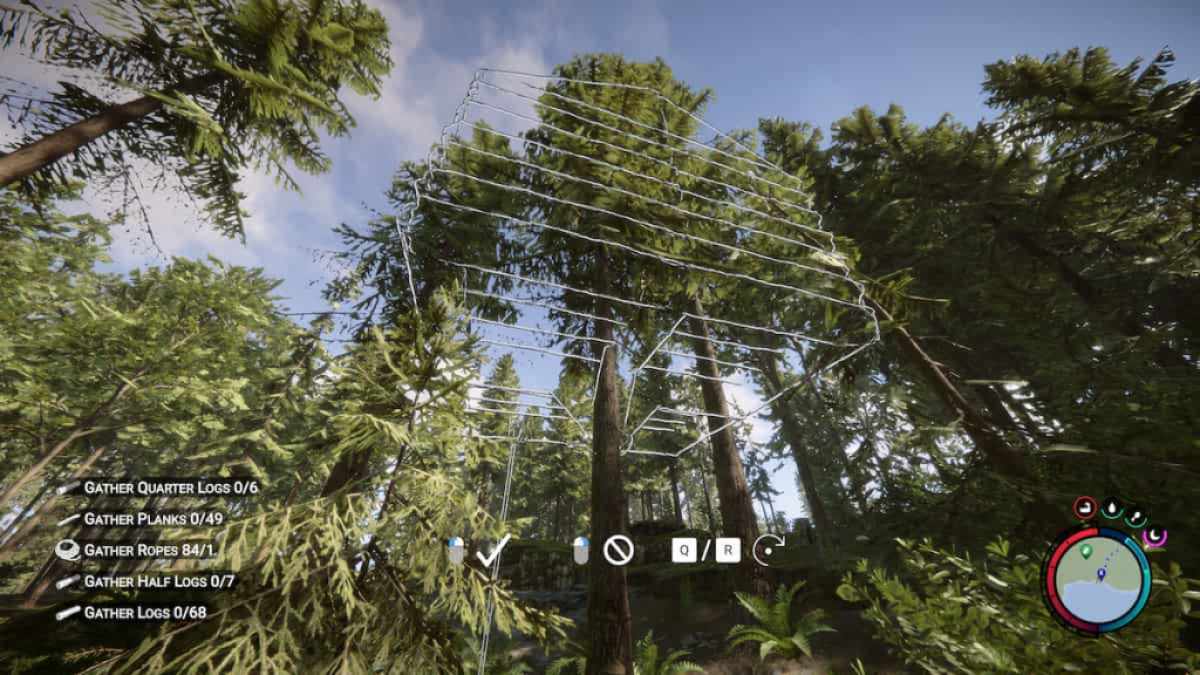 Now, all you need to do is fill up the structure by bringing logs to fill up the white-outlined structure. We recommend players gather tons of logs before building any of the structures. The building system in Sons of the Forest allows you to build structures by using materials like wood, ropes, and other items. You can build from some of the blueprints already available in the guide book. Similarly, the free-form building system allows you to build custom structures. You can get creative and build structures like the suspension bridge to connect two spots on your base.
The guide book has several other blueprints that you can build. Similarly, there are detailed instructions outlined in the guide book which allow you to build things like stairs, campfire, furniture, and other essentials. While building your base, keep in mind that you need to be close to a water source and that your base needs to have a strong perimeter full of traps to eliminate incoming enemies. You can also place skull torches around the base to see better during the night.
Wondering how to explore the Shovel cave in Sons of the Forest? Check out How to get the Rebreather in Sons of the Forest and How to get rope and the rope gun in Sons of the Forest on Pro Game Guides.