In Sons of the Forest, you need to navigate across the map to gather different materials, weapons, tools, and resources. However, this can be tricky as there is no option to open the full map. Instead, you get to navigate the map following the GPS. Naturally, you need to know how to zoom in and out of the GPS to get a better understanding of the terrain. Here's how to use the GPS in Sons of the Forest.
How to zoom in on the GPS in Sons of Forest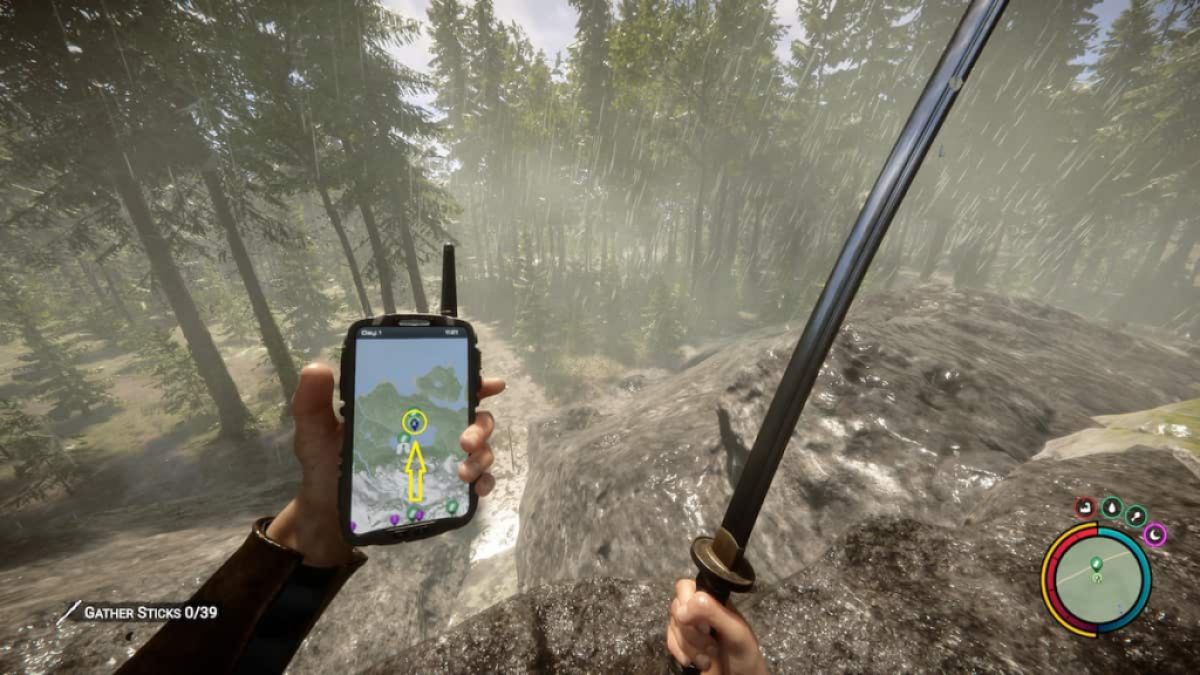 The GPS can be found in the emergency pouch, and this is the most useful tool you'll get in Sons of the Forest. You'll need to navigate to different POIs, caves, purple markers, camps, and several other locations, and you can do it by following the GPS. To zoom in and out of this device, you simply need to press the middle mouse button/scroll wheel, or the back button on Xbox controllers. This will not only allow you to focus on one area, but also give you a general topographical knowledge of the map.
One of the best things you can do to study the map is to remember the terrain edges where the island meets the sea. The edges of the map have unique structures, and keeping them in mind enables you to figure out directions on your own. You won't be able to see the entire map by zooming out, but it will be enough to identify your current location and where you need to go.
Once you learn how to zoom in and out of the GPS, go ahead and start collecting different types of weapons and equipment. If you are looking to get a good headstart, follow our guides below to get various weapons early on in the game.
Wondering how to explore the Shovel cave in Sons of the Forest? Check out How to get the Rebreather in Sons of the Forest and How to get rope and the rope gun in Sons of the Forest on Pro Game Guides.