Terraria is a sandbox game with the twist that it is action-oriented, which is definitely not the most common genre for sandbox games. This twist is an engaging one that can have players on this game for hours at a time, which is why it is not surprising that the depth of fighting strategy and weapons is well-liked by Terraria fans.
Best Weapons to Use in Terraria
There are so many weapons in Terraria that it can be very hard to choose the best ones. Here are the best weapons in Terraria in each category.
Melee
There are several different sub-types of melee weapons in Terraria, ranging from swords to boomerangs. Melee weapons are best for players who want to be right in the action and deal a lot of damage.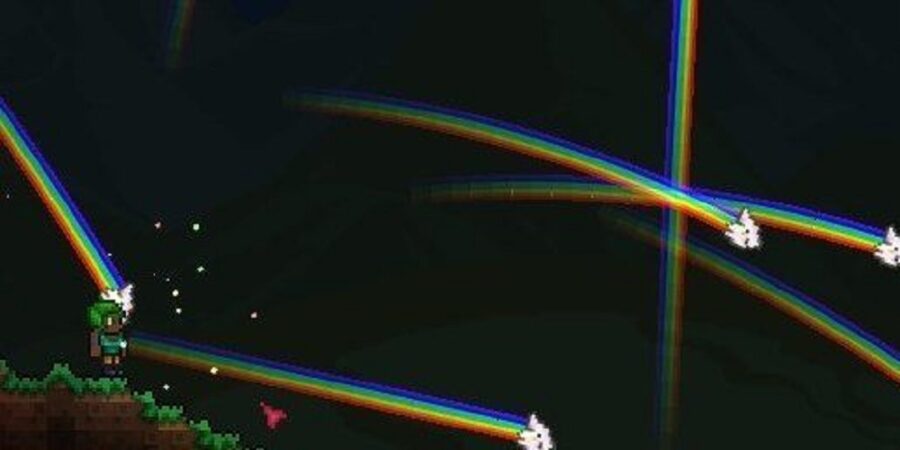 Star Wrath
Terrarian
Solar Eruption
Meowmere
Daybreak
Ranged
Ranged weapons are ones that players will use from a further range of the action, hence the name. These are best gamers who want to work with items like bows and guns.
Nail Gun
S.D.M.G
Pulse Bow
Star Cannon
Elf Melter
Related: Best Terraria Texture Packs
Magic
Players who don't want to rely on technical weapons like swords or guns in Terraria should consider using magic weapons. These tools are great for adding a level of mystery and intrigue to any player's gameplay.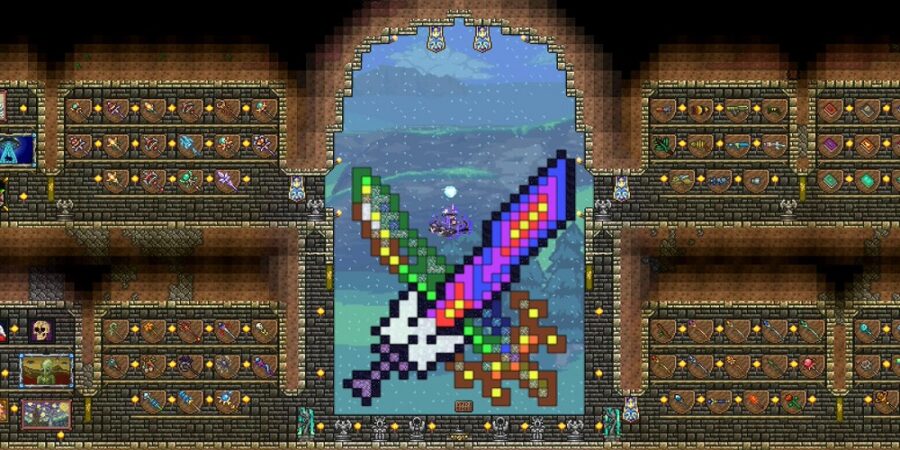 Unholy Trident
Staff of Earth
Last Prism
Nebula Blaze
Charged Blaster Cannon
Summoning
Summoning weapons are for when players want a little extra help beyond the damage they themselves are doling out. Summoning brings creatures to help players fight. Usually, the weapon itself is an item, like a staff, that is used to call on the helpers.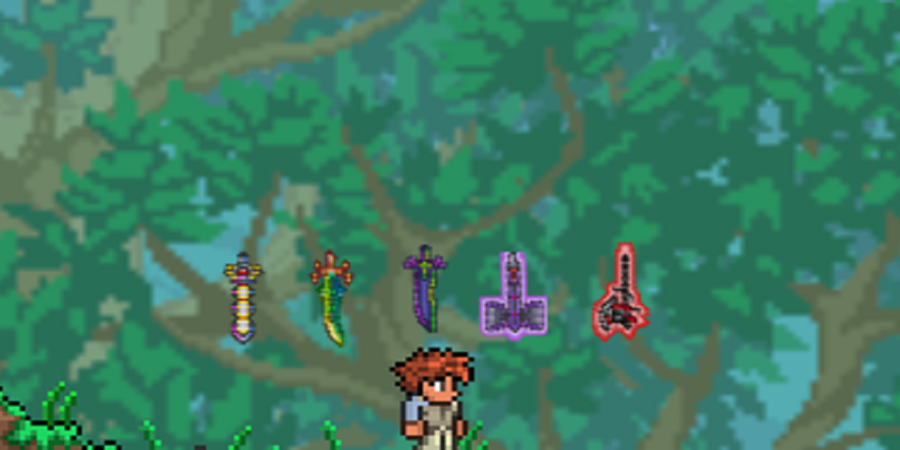 Terraprisma
Staff of the Frost Hydra
Rainbow Crystal Staff
Stardust Cell Staff
Tempest Staff
Want to read more about Terraria? Check out Terraria Cheats and Console Commands on Pro Game Guides.