A Thunder Stone is a unique item in Valheim, but it's unclear how and where you can use it. Luckily, our guide explains all steps to finding a Thunder Stone and using it in Valheim Mistlands.
What is a Thunder Stone, and where to find one in Valheim?
A Thunder Stone is a unique resource used to make the Obliterator. Once made, players can use the Obliterator to destroy useless resources or items within seconds, but finding the Thunder Stone you need for the Obliterator is difficult. Unlike most items in Valheim, players can't craft or find a Thunder Stone. Instead, players must purchase the Thunder Stone for 50 Gold coins per stone from an NPC Merchant called Haldor.
How to use a Thunder Stone in Valheim
After you acquire a Thunder Stone in Valheim, you can use it to make an Obliterator using eight Iron, four Copper, one Thunder Stone, and a Forge placed nearby. Here's how to make both the Copper and Iron Bars you need:
How to craft Iron Bars - To craft Iron Bars in Valheim, you need to farm Scrap Iron from Muddy Scrap Piles inside Sunken Crypts.
How to craft Copper Bars - To make Copper Bars, you need Copper Ore found inside the Black Forest Biome.
Who is Haldor, and where to find them in Valheim?
In Valheim, Haldor is a merchant dwarf that players can find and use to purchase items they can not find anywhere else. Players can find the Merchant Haldor in the Black Forest biome at his camp. You can find the location of Haldor's Merchant camp by searching for a bag icon, like the one shown below. If you do not want to wait to find Haldor, you can generate a world with Haldor's spawn close to the starting area by using the following world seed: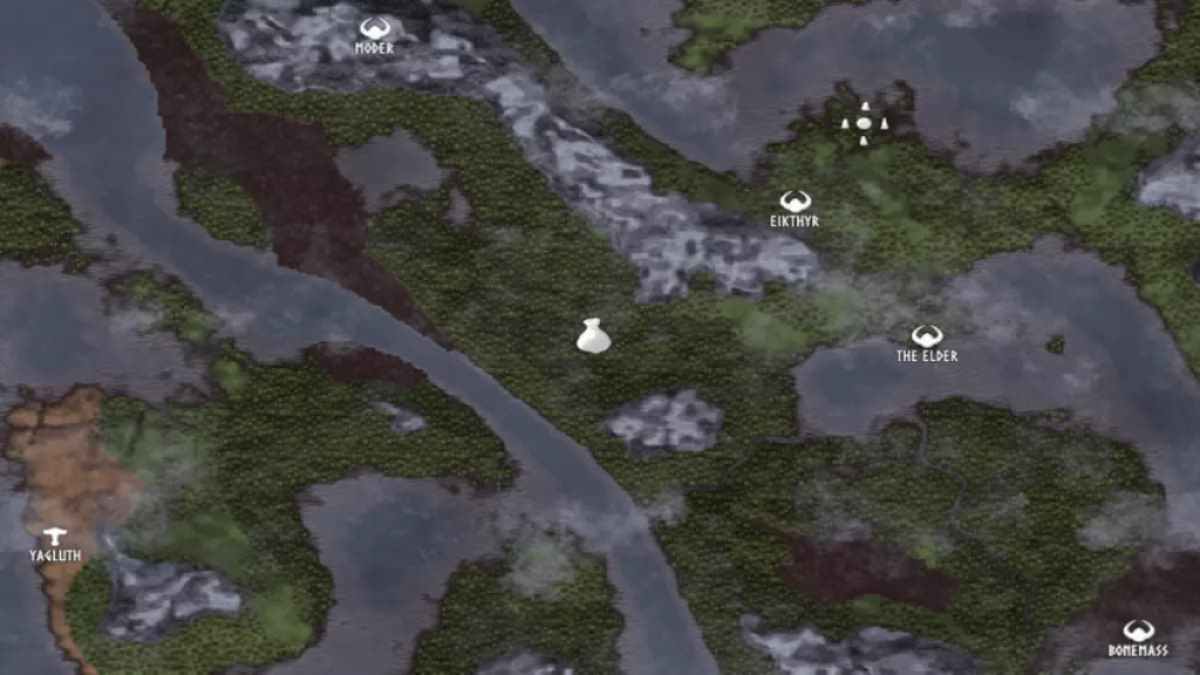 All items Haldor sells in Valheim List
Haldor sells the following items listed below for varying amounts of Gold Coins. If you do not have Gold Coins to buy any of the items Haldor sells, you can get Gold Coins by looting Sunken Crypts, Burial Chambers, and looting chests in other dungeons/locations.
Dragon Eggs
Fishing Rod
Meginjord
Dverger Circlet
Yule Hat
For more on Valheim, we at Pro Game Guides recommend checking the following guides: How to upgrade the Cauldron in Valheim – All Upgrade Requirements, Explained and All Enemies and Bosses in the Valheim Mistlands biome – All Spawn Locations.