Gotham Knights lets players choose from some iconic Batman sidekicks. The roster of four, Batgirl, Red Hood, Robin, and Nightwing, gives players a lot of variety when they're playing. Players can play co-op multiplayer and join in with a friend to take down some of Gotham's most fearsome enemies in the campaign mode, and will later be able to play in a standalone Heroic Assault mode with a buddy. Co-op multiplayer will need to be unlocked before players can jump into it.
When does co-op multiplayer unlock in Gotham Knights?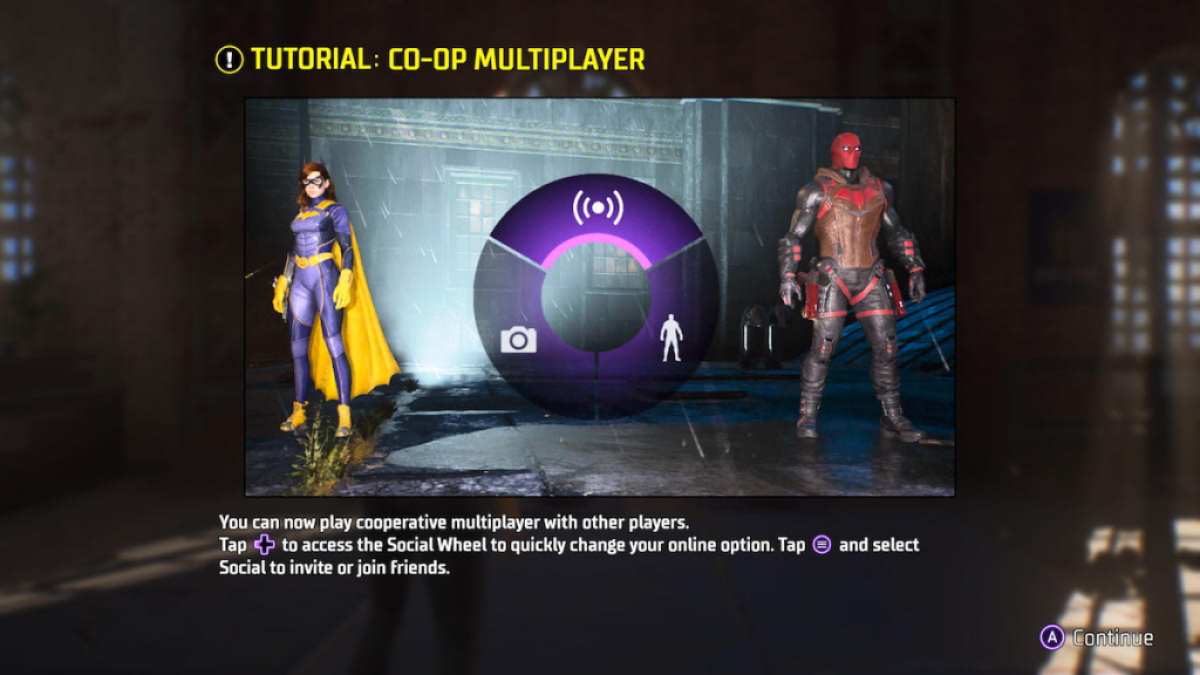 Players wanting to jump into the multiplayer side of Gotham Knights will have to wait a bit. It will not be available at the start of the game and must be unlocked by progressing the story. It is not too far into the game, so there is no need to worry about powering through. Players will get a prompt on the screen, like the one shown above, when they unlock the game's multiplayer mode.
Related: Which character should you choose first in Gotham Knights
The specific point in the game when multiplayer is unlocked will be directly following the interrogation combat training. Players are tasked with learning how to interrogate enemies in the training area of the Belfry. Everything before this section is essentially the game's tutorial level, so after it is completed, multiplayer is unlocked.
Interested in other helpful Gotham Knights guides and want to read more? Check out Is the CW Gotham Knights TV show related to the video game? on Pro Game Guides!