There are loads of cosmetic rewards available to you in Hogwarts Legacy if you want to deck out your very own witch or wizard. Other than your clothes, one of the unique things you can customize is the look of your broom. To unlock some of the best broom skins, you'll need to pop balloons while flying out in the open world. Here's where to find all seven Hogwarts Valley Balloon locations so you can pop them all.
Where to find all seven Hogwarts Valley Balloon Locations in Hogwarts Legacy
Most of these balloon locations can be reached anytime after completing your first flying class and talking to Albie at Spintwitches about your first broom. You will need to have unlocked Madame Kogawa's second assignment to learn Arresto Momentum to access the last two balloon challenges. To unlock this, you'll need to have completed Madame Kogawa's first assignment to learn Glacius and have passed Percival Rackham's Trial.
After completing different amounts of balloon popping challenges, you'll be awarded new broom skins, including the Bright Spark Broom, which we think is the best looking broom.
South of Lower Hogsfield
You can find this balloon popping challenge just south of the Lower Hogsfield Hamlet. The balloons generally run east to west.
Railway near Central Hogwarts Valley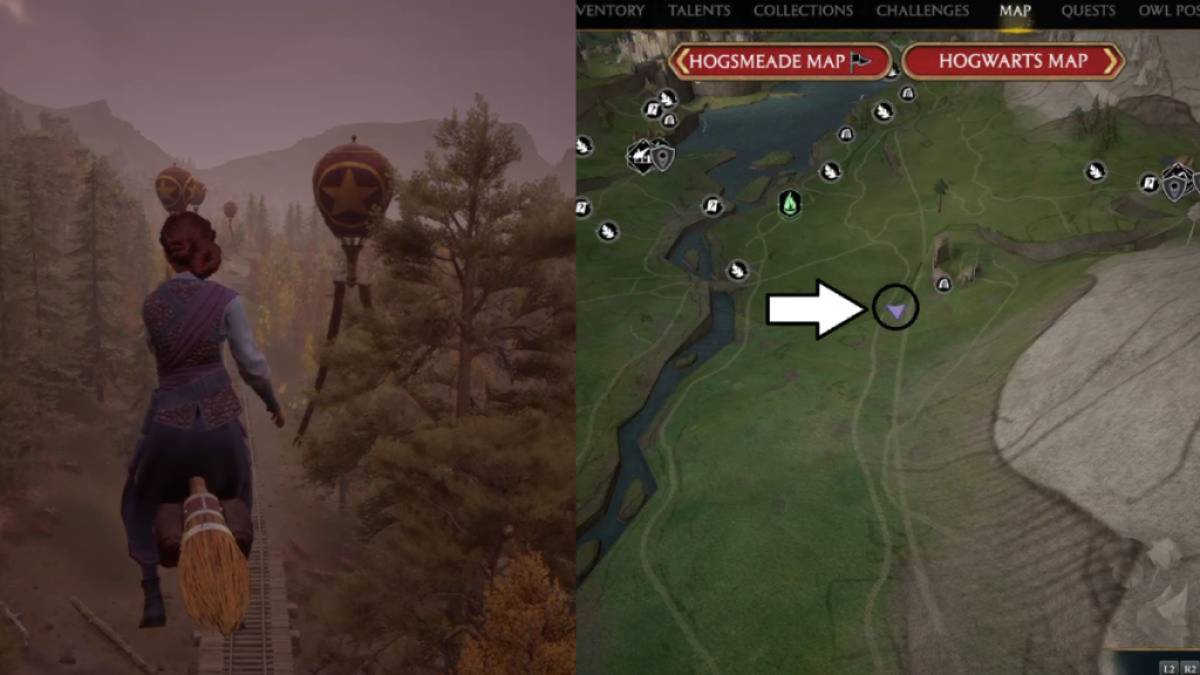 These balloons run from north to south along the railway. Start just beside the crumbing ruins south of the Central Hogwarts Valley Floo Flame.
East of Brocburrow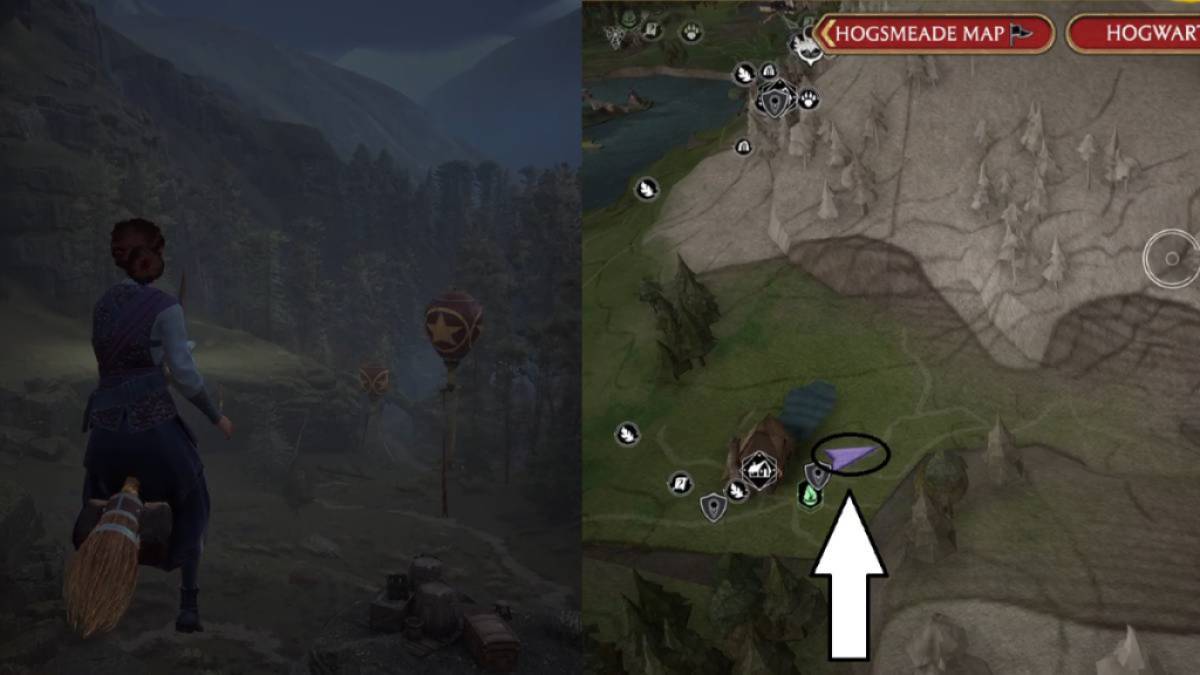 Start almost over the center of Brocburrow. You should find the balloons running from west to east, towards the mountains in the distance.
Related: Missing One Conjuration in Hogwarts Legacy – Stuck at 139/140 Bug
South of The Mine's Eye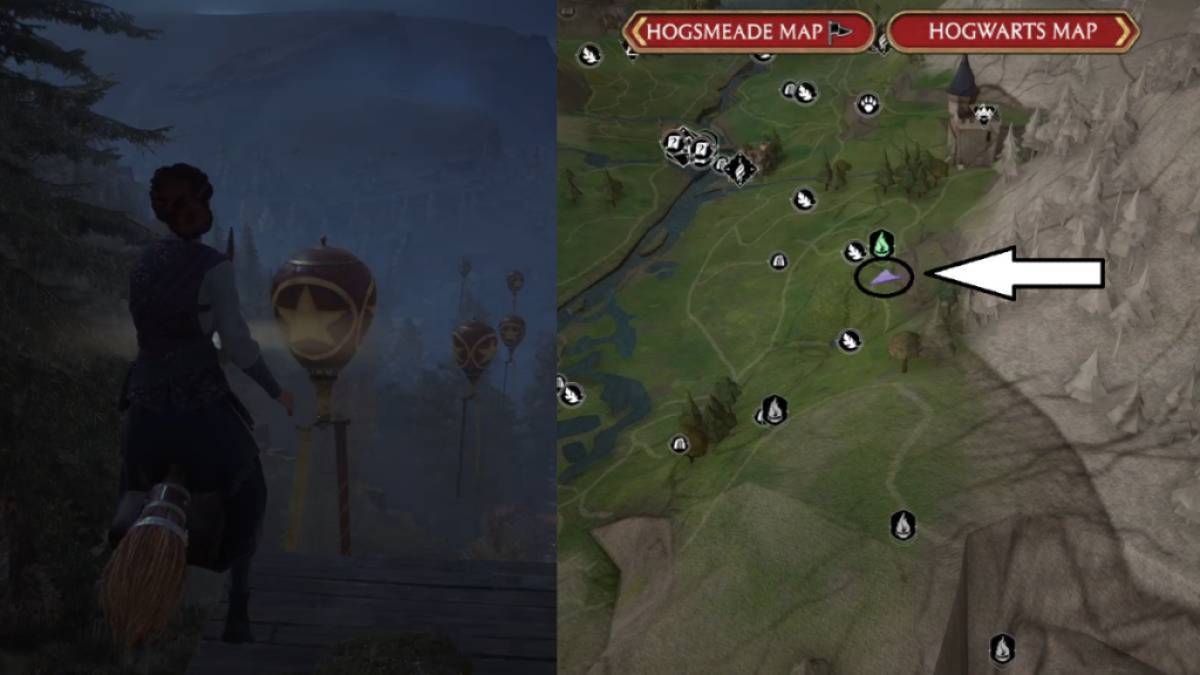 This set of balloons is in the far south east corner of the Hogwarts Valley Region. If you've made it to The Mine's Eye in the story, you should be able to quickly travel here via Floo Flame. The balloons run from north to south just past the mine.
On the ridge northwest of the South Sea Bog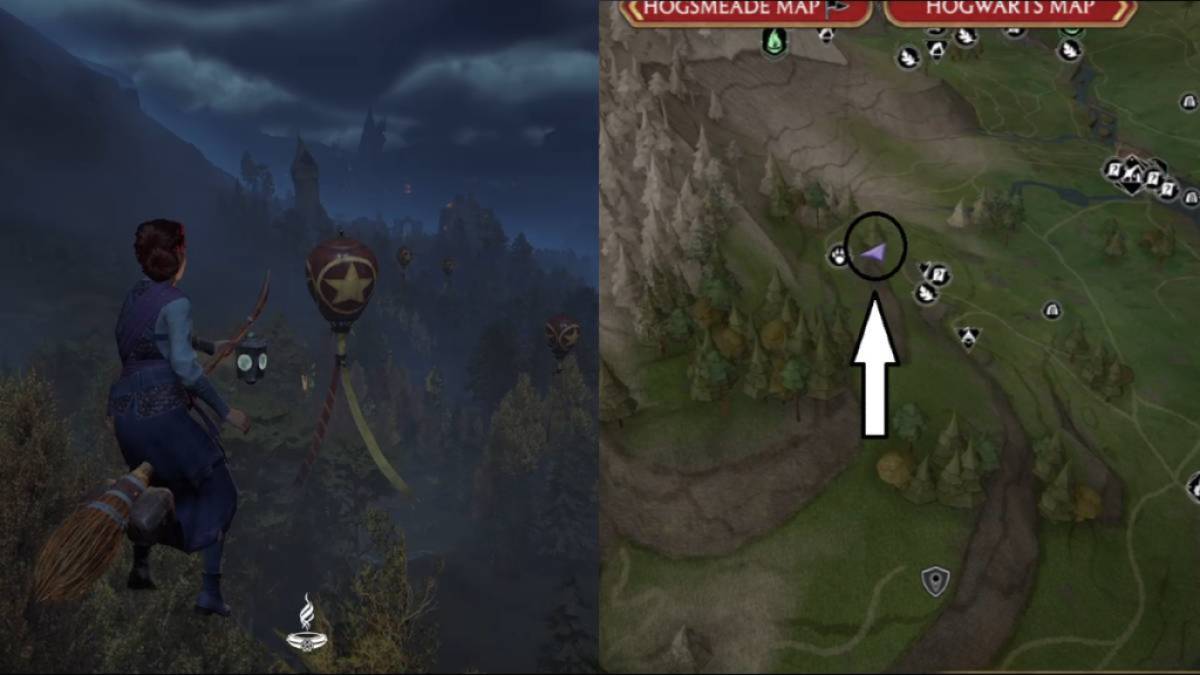 You'll need to fly a bit up into the mountain that creates the southwestern border of the Hogwarts Valley Region. The balloons are almost directly west of the Keenbridge Hamlet. You can pop these balloons going either way, north or south.
Near the Spires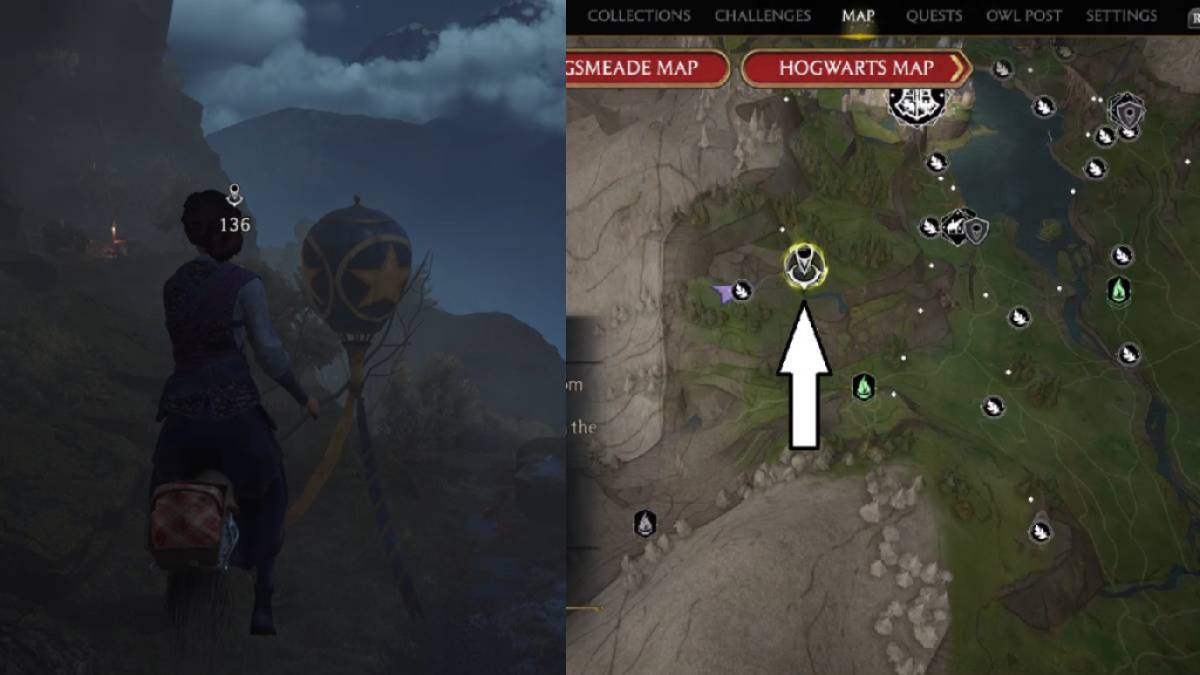 These last two sets of balloons are easily tracked and found during Madame Kogawa's Second Assignment Quest. Note that they are blue rather than red, and will not appear until you have accepted the quest. The first set is just west of Lower Hogsfield. These balloon sets tend to be spaced farther apart, with yellow boost bubbles that you can use while flying.
Near Keenbridge Tower
This is the second set of balloons in Madame Kogawa's trial. The balloon trail starts almost directly between Keenbridge and the ruined tower that overlooks it. It then runs to the east, along the river for a scenic flight.
Looking for more in Hogwarts Legacy? Check out Where is Ravenclaw Tower & Common Room in Hogwarts Legacy? here at Pro Game Guides.