When it comes to gaming accessories there are multiple options to consider, including mice, keyboards, chairs, and many others. However, one that gets overlooked is appearance, which is especially true for those who stream and record with a face cam. Cuteness comes to personal preference, but a safe bet is to assume anything that is pink or has cat ears will be met with a resounding awww. For the biggest awww moments, check out Pro Game Guides' top picks below when it comes to the cutest headsets.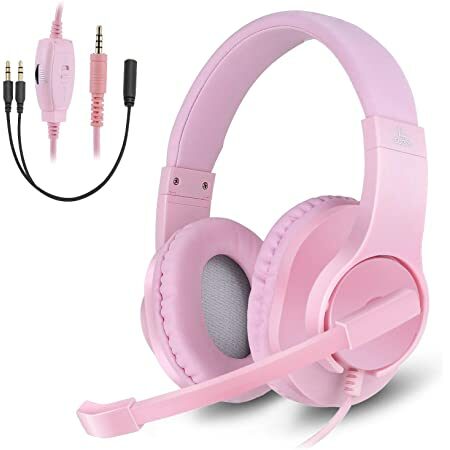 The most deceiving of names comes in the form of the BlueFire 3.5mm headset because it is actually pink! This is a very budget-friendly headset selling for less than $20. Despite its low price, you'll be pleasantly surprised by its good audio quality and noise cancellation. It also has an attached microphone that can be folded down or up out of the way. It also features a long cable that can be a double-edged sword as while it does allow you to sit further from your PC, it can also become easily tangled. The cable does feature a volume wheel and mute button which allows for easy audio adjustment in-game. Unfortunately, the low price does leave something to be desired as the ear cups and frame are not entirely comfortable during long sessions.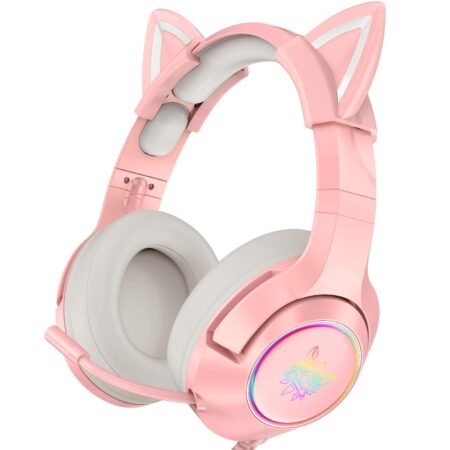 Coming in at a low $39.99 the Onikuma Pink headset is great for gamers on a budget wanting good quality headphones. These pink headphones also feature RGB LED lights that can be controlled by the same remote control that controls the microphone. The microphone itself is surprisingly great considering the price offering great sound quality as well as being fully retractable. The Onikuma Pink has powerful surround sound and the ear cups will block out the world with noise-cancellation. The frame offers two ways to adjust it, being able to adjust the length and angle for maximum comfort. Lastly, this headset has removable cat ears, though removing them is nothing less than sacrilege and an affront to cuteness everywhere.
Related: Is the Steam Deck compatible with Mouse and Keyboard?
Razer has always produced top-of-the-line equipment and they take this same level of professionalism into cuteness with the Razer Kraken Kitty headset. These are the most expensive headphones on this list but for $149.99 you can expect top-of-the-line quality. These headphones offer noise-cancellation, surround sound, and excellent bass. These three things will have you completely immersed in your game and shut out the rest of the world. The Razer Kraken Kitty headset has very comfortable ear cups with cooling gel technology. The build itself is surprisingly light and durable too. The retractable microphone provides clear communication thanks to its noise-canceling and noise-isolating features. If the name didn't make it obvious, these headphones bring cuteness and meow factor with cat ears.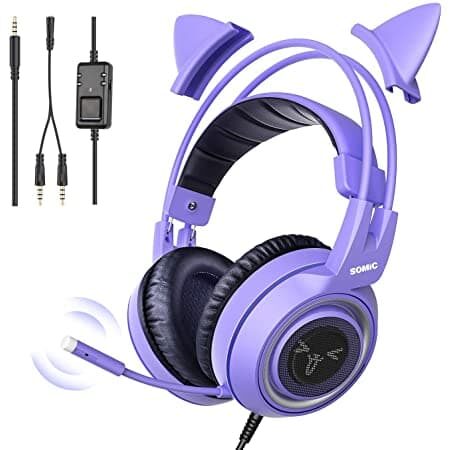 To add a little diversity and for those cute gamers who are teetering on a darker side of sweetness, the SOMIC G951s come in a lovely shade of purple in addition to the classic pink. For a reasonable price of $39.99, these cute headphones come with a fantastic amount of comfort. The ear cups are very comfortable as well as noise-canceling. The frame itself is adjustable for all head sizes and while they may not affect comfort at all, the SOMIC G951s also have removable cat ears. For audio quality, you can expect a rich and balanced sound with high clarity. You can also expect a decent bass to be more immersed in your game. Additionally, they have a 360-degree moveable microphone equipped with a mute button and a volume wheel.
Related: All Axolotl Colors in Minecraft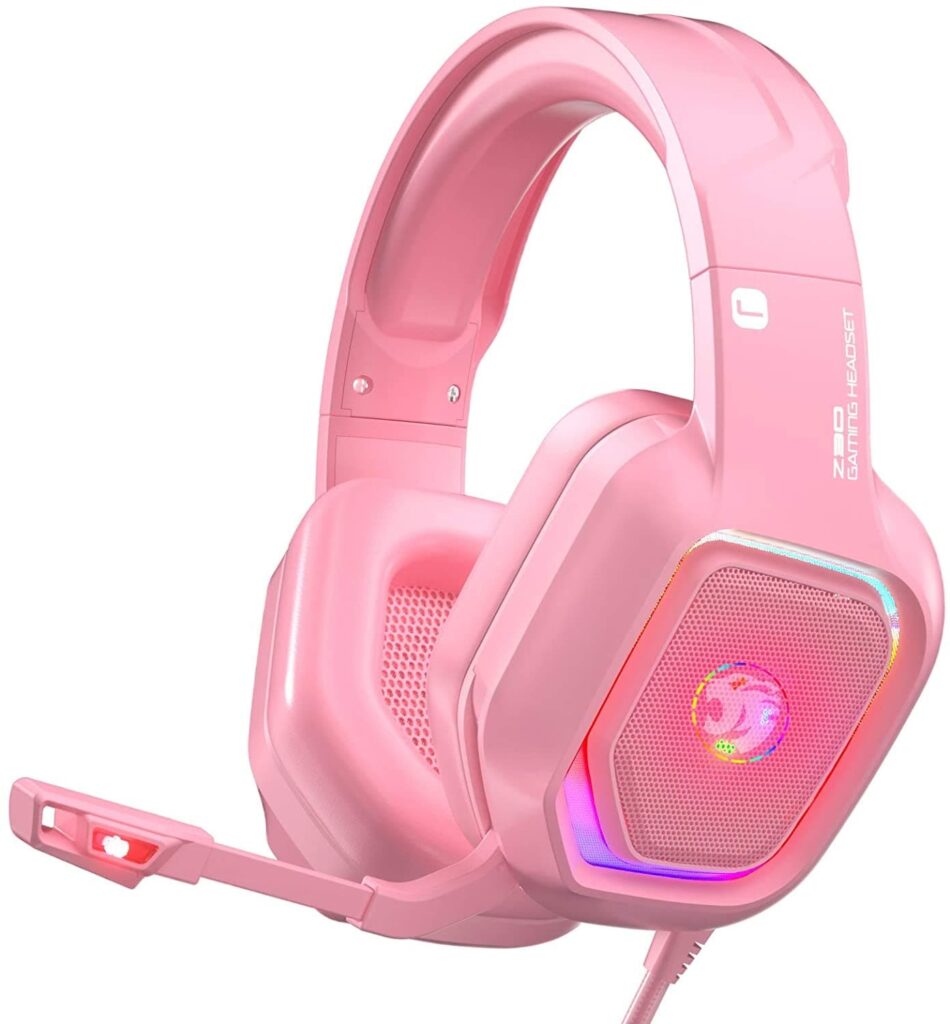 The Zumier Z30 Pink has been designed to offer maximum comfort, giving them a thicc appearance thanks to all its foam. The adjustable frame and soft ear cups are fantastic for both short and long sessions. With these ear cups, you will find in addition to comfort that they provide clear and crisp audio as well as surround sound for full immersion. The built-in microphone has full 360 degrees flexible and noise-cancellation for clear communication. It also comes with a volume control wheel as well as a mute button and the cable itself is designed to prevent twisting. Finally, the Zumier Z30 Pink headset does include RGB LED lights, though unfortunately they are not controllable and offer limited color options. Despite this, they are a great option at only $34.99 as they provide a great number of features for a bargain.
For the best all-around headset that takes advantage of sound quality, comfort, and budget, you can't go wrong with the SOMIC G951s or the Onikuma Pink headphones. These headphones are on the lower end of price while still maintaining great overall quality. Additionally, they are compatible with PC, Xbox, Playstation, and Nintendo Switch for all your gaming needs.
For more information on hardware, check out 2021's 5 Best Esports Keyboards and 2021's 5 Best Pink Gaming Headsets on Pro Game Guides.