RimWorld is an incredibly unique game that puts you in semi-control of a bunch of colonists stranded on a new world. Each colonist has their own needs, personalities, and quirks that need to be accommodated; otherwise, they'll go mad, starve, or otherwise perish. But RimWorld isn't without comparisons, as there are lots of games that play similarly. Below, we've listed the 12 best games like RimWorld out there.
Dwarf Fortress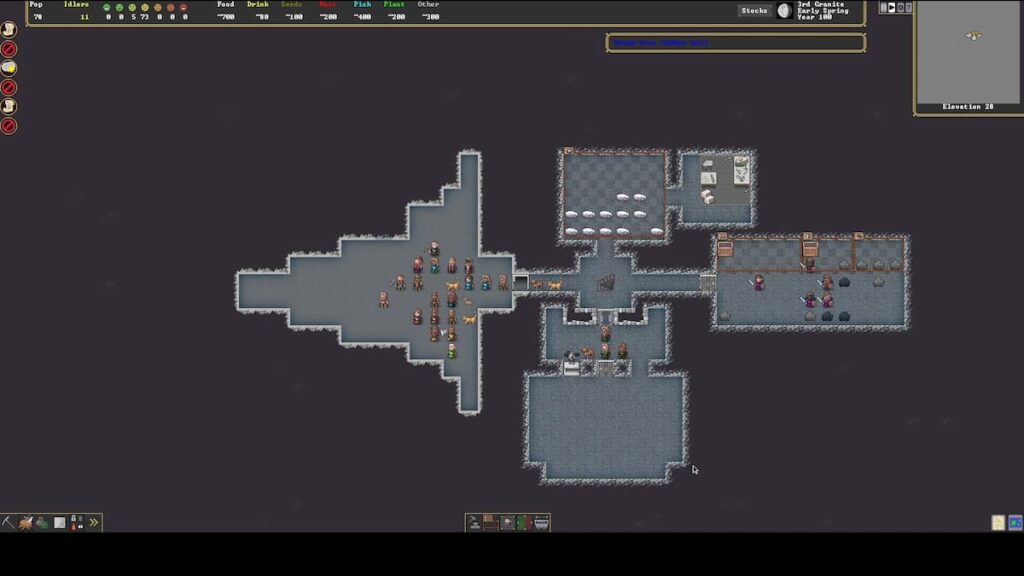 Dwarf Fortress is the game that inspired RimWorld and is one of the most ambitious game design projects ever made. Having been in development for decades now, it may seem strange to some to see how basic the game looks. But when it comes down to it, this is one of the deepest fantasy simulators ever made. Dwarf Fortress uniquely generates thousands of years of history, creates myths, legends, and religions, sees civilizations rise and fall—and that's all before you've started playing the game. Dwarf Fortress is a must-play for RimWorld fans.
Prison Architect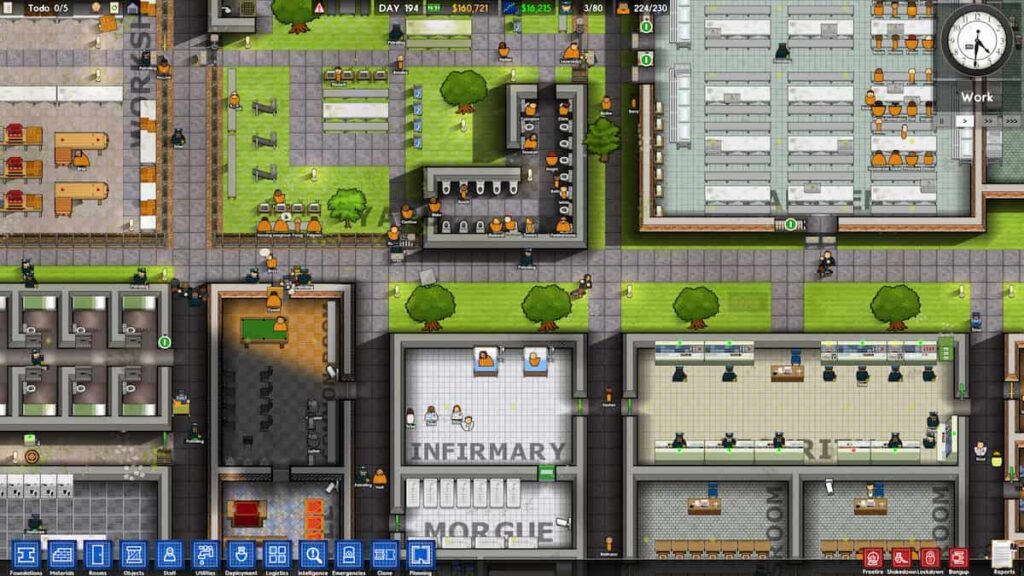 More than just the uncanny similarity between art styles, Prison Architect is very similar to RimWorld in its indirect command of the units under your control. For example, you don't so much make your construction workers build your Prison as you lay down the blueprints and hope they schedule their time effectively to build it. And, of course, this game moves far beyond architecture into full-on running the Prison. If you do a bad enough job, they'll even throw you in your own Prison!
Related: 5 Best Prison Games
Settlement Survival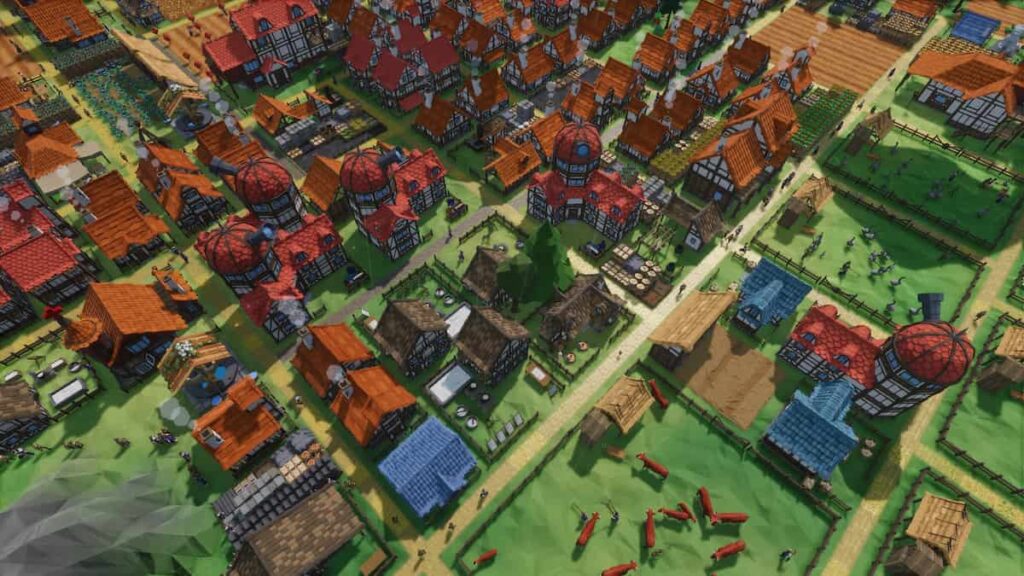 Settlement Survival is a survival city builder that gives you more control over the world around you than many other games in this list. Help a group of survivors build a settlement in a pseudo-medieval world. And while this game is similar to Going Medieval and Banished on a surface level, this is perhaps the closest to a SimCity-like game you'll find thanks to its natural disasters and terraforming mechanics.
Another Brick in the Mall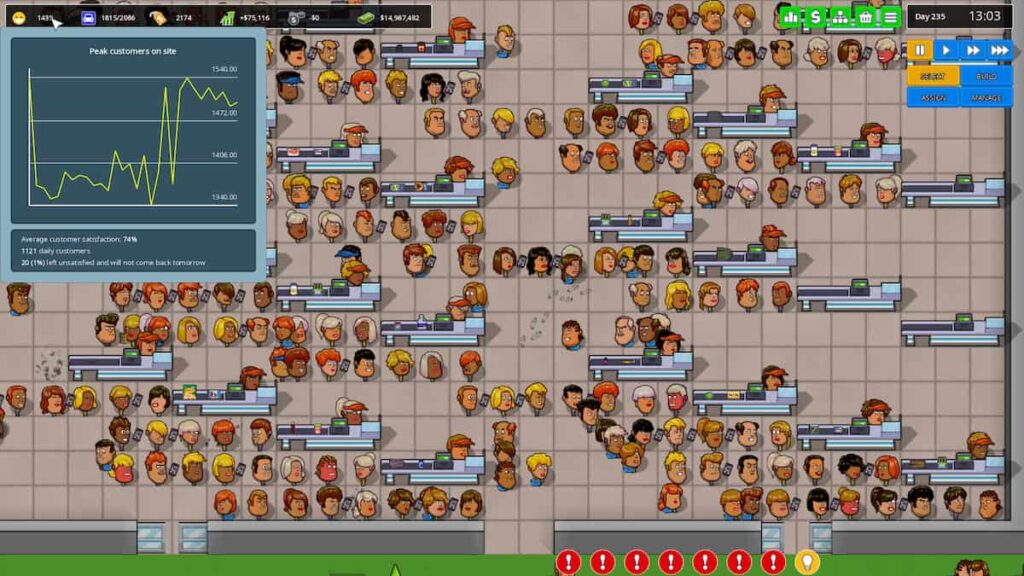 With its slightly more stylized graphics, dark sense of humor, and its poking fun of mall culture, there's definitely enough merit in Another Brick in the Mall for it to stand on its own. Plus, it feels a bit more rewarding to build a mall that people want to come to than a prison where people are forced to go to (looking at you, Prison Architect).
Academia School Simulator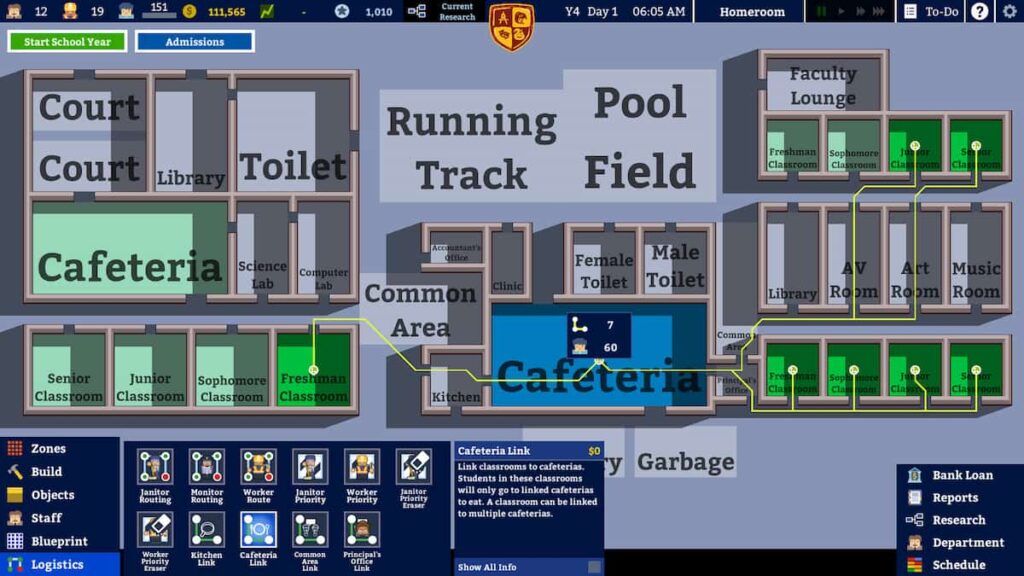 Speaking of places you're forced to go to, Academia School Simulator is, again, like Prison Architect, but you're making a school. That's not a bad thing, though. There's enough going on in Academia to make it feel like its own thing. All your students come and go each day, and you have to plan efficient ways for them to move around the school, which is incredibly engaging. Who knew giving kids just five minutes to navigate the labyrinthian halls of a school before their next lesson was a bad idea?
Timberborn
Timberborn, like Rimworld, doesn't give you direct control over your units (in this case, beavers), who must try to stave off drought. This is one of the most exciting takes on the RTS and Survival city-building genres because of the unique idea of using beavers and their predisposition to build dams. One trait of many of these RimWorld-likes is facing off against the elements, and drought is one that no other game on this list touches in as much detail.
Frostpunk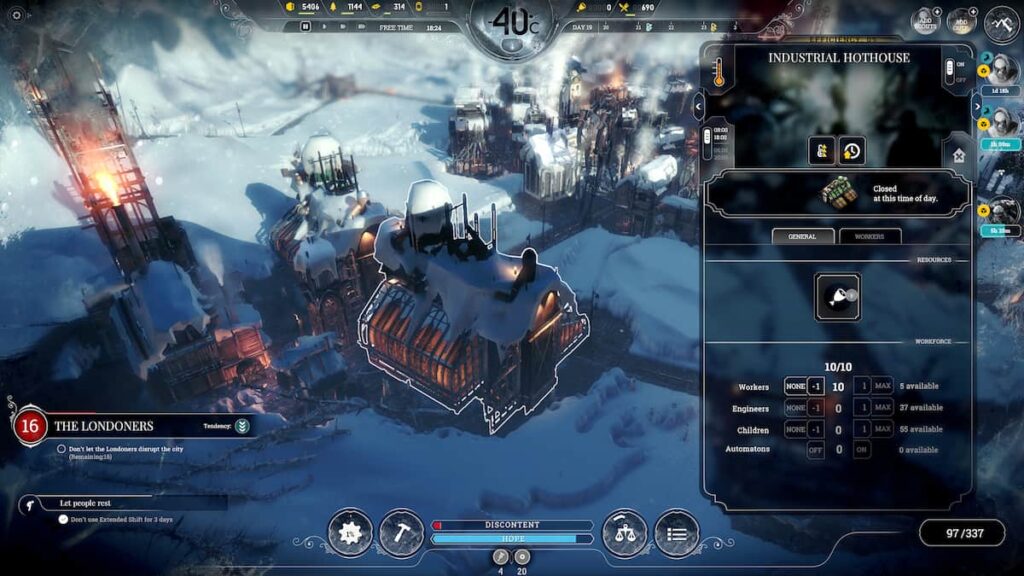 As mentioned, so many of the survival RTS games pit you against the elements. Frostpunk takes this to its most logical extreme, making every action and building work toward saving your people from a chilling and freezing death. Managing the delicate balance between cold and warmth is one element of the game, but the other is the decision-making you're often made to do. Picking between what's ethical and what will keep the settlement alive is a hard decision to make!
Related: Best RTS games on PC
Gnomoria
Gnomoria is an isometric remake of Dwarf Fortress that stays incredibly faithful to the original while simplifying elements and making them more accessible. While the complexity is turned down, the engaging gameplay is still there. It's also has incredibly satisfying pixel graphics, adding dimension and style to your settlements.
Banished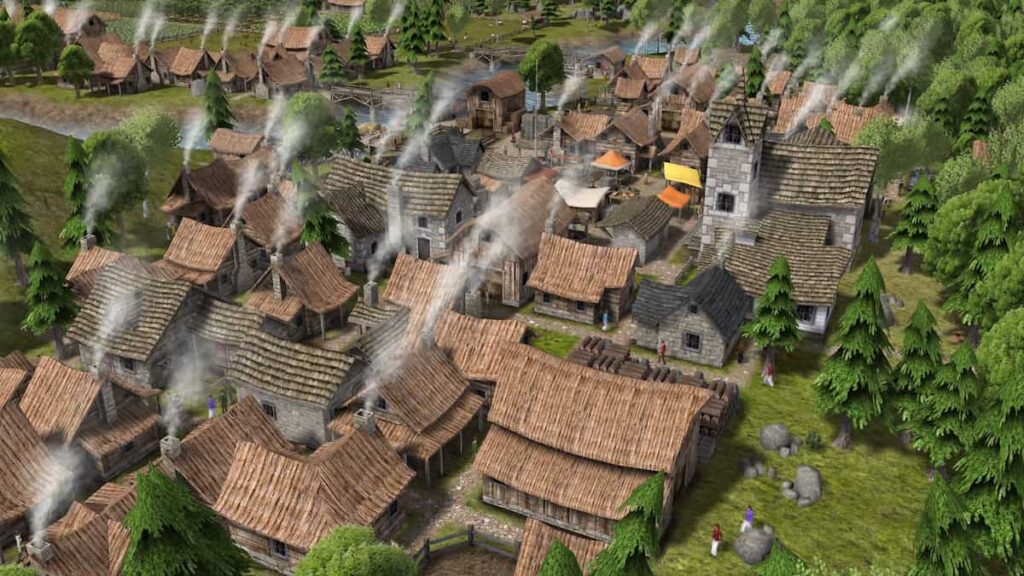 Despite being one of the older games on this list (apart from Dwarf Fortress, of course), Banished still holds up because of its distinct art style and solid gameplay. This is a very pure survival RTS that pits you against illness, the danger of accepting outsiders, and time allocation. With a frontier-like atmosphere and a solid gameplay loop, this is worth trying for any fan of the genre.
Going Medieval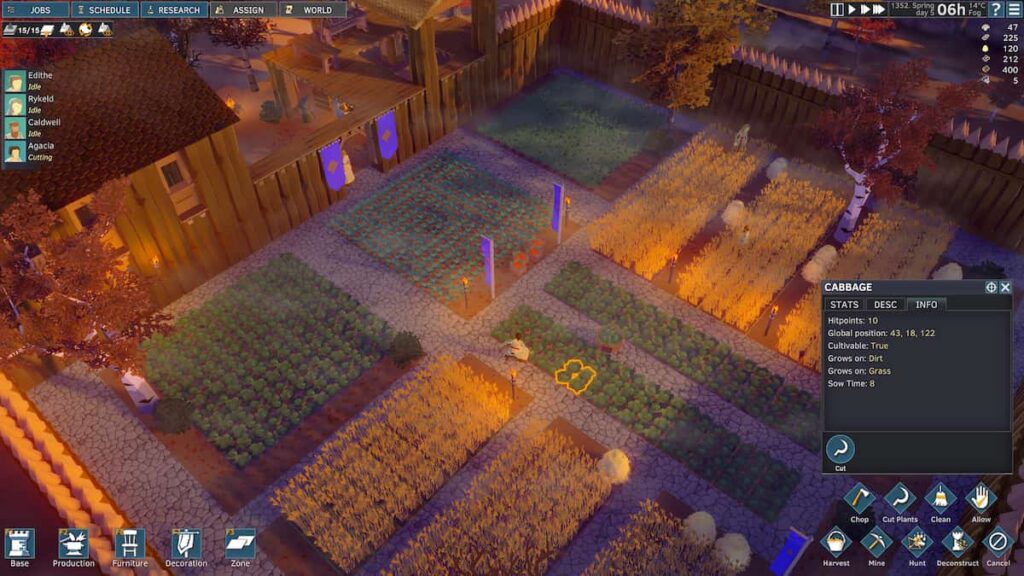 Going Medieval is a modern successor to the likes of Banished, albeit with a simpler art style and refined features. Tilting into the medieval setting, this game breaks the mold with its complex 3D terrain editing and building tools that allow you to build a completely unique stronghold from the ground up—provided your people survive long enough to gather the resources you need to build it!
Amazing Cultivation Simulator
Perhaps the most off-the-wall game on this list, Amazing Cultivation Simulator is a Chinese mythology-based survival management game in which you attempt to cultivate inner harmony to master the magical and martial abilities you'll need to carve out your monastery's place in the world. This is a game about achieving spiritual harmony while being assaulted by mythological beasts—ones with the power to shatter buildings in a single strike.
Rise to Ruins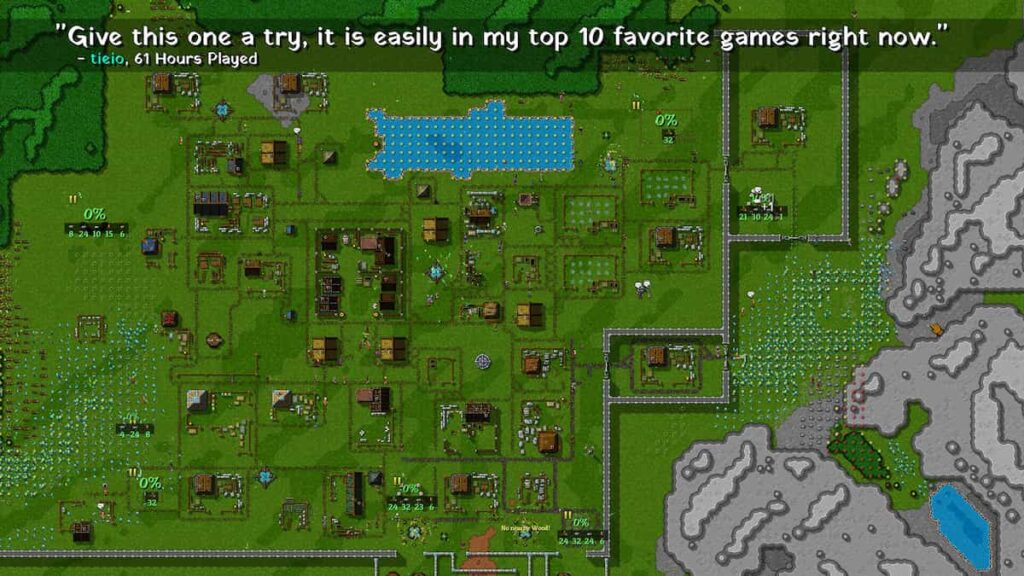 Described as a "godlike village simulator" by the creators, Rise to Ruins really feels like a successor to the Caesar and Pharaoh city-builder games, with more complex survival elements thrown in for good measure. But there's also some tower-defense game mechanics present as well. It's really a great game that has a bit of something for everyone.
For more game lists like this, check out Best Games like Dead by Daylight on Pro Game Guides.