Like its predecessor, Sons of the Forest throws every piece of the storyline behind locked doors. Getting around them is no easy feat because the game is very unclear on where you should go and what you should do. Instead, it leaves players to discover their path and reveal the island's mysteries. Some players, on their adventures, have found a strange metal door with an arm-like indentation on them. This guide will explain how to open it and what lies behind!
How to open the Golden Hand Arm Door in Sons of the Forest
To open the Golden Hand Arm Door in Sons of the Forest, you'll need a VIP Keycard and the Golden Armor to unlock it. If you are wearing the Golden Armor, approach the door and place your arm on it by pressing E on your keyboard to open the seal.
How to survive after opening the Arm Door in Sons of the Forest
Unlocking the arm Door was the easy part. What comes after requires you to be prepared. Once you open the door, you will enter an expansive dripstone cave network full of strange ghoul-like mutants you haven't encountered before. You'll need to be fully stocked with supplies and have the following two items with you:
Have the Golden Armor equipped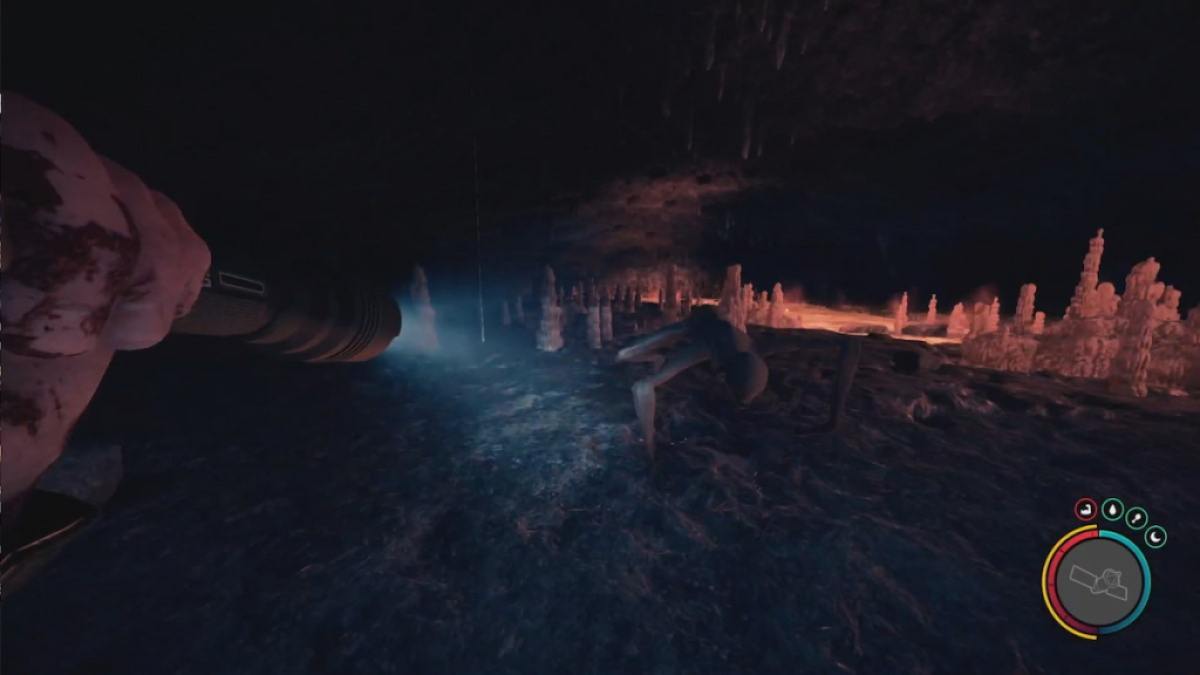 The strange creatures you will encounter inside are nearly impervious to damage, so you'll need the Cross to burn them with. Since they can dish out some serious damage, Golden Armor will keep you alive during this section of the game.
When you reach the end of the cave, you will encounter an exciting revelation, offering you a glimpse of the Sons of the Forest's back story. It is an end-game mission, and after you finish this section, there will be an important choice for you to make!
For more guides on surviving the desolate island in Sons of the Forest, check out What to do at green markers in Sons of the Forest and Sons of the Forest – How to fix Virginia glitch here on Pro Game Guides!