Carnage Hall is an arena-style event with Aiden climbing the ranks of fame throughout Villedor. There are four types of matches: Carnage, Spectacle, Rush, and Freak Fight. The Freak Fight matches will see Aiden fight some of the toughest Freaks in Dying Light 2. Here are tips for completing Freak Fight Arenas in Dying Light 2 Bloody Ties DLC.
What are Freak Fight matches in Carnage Hall?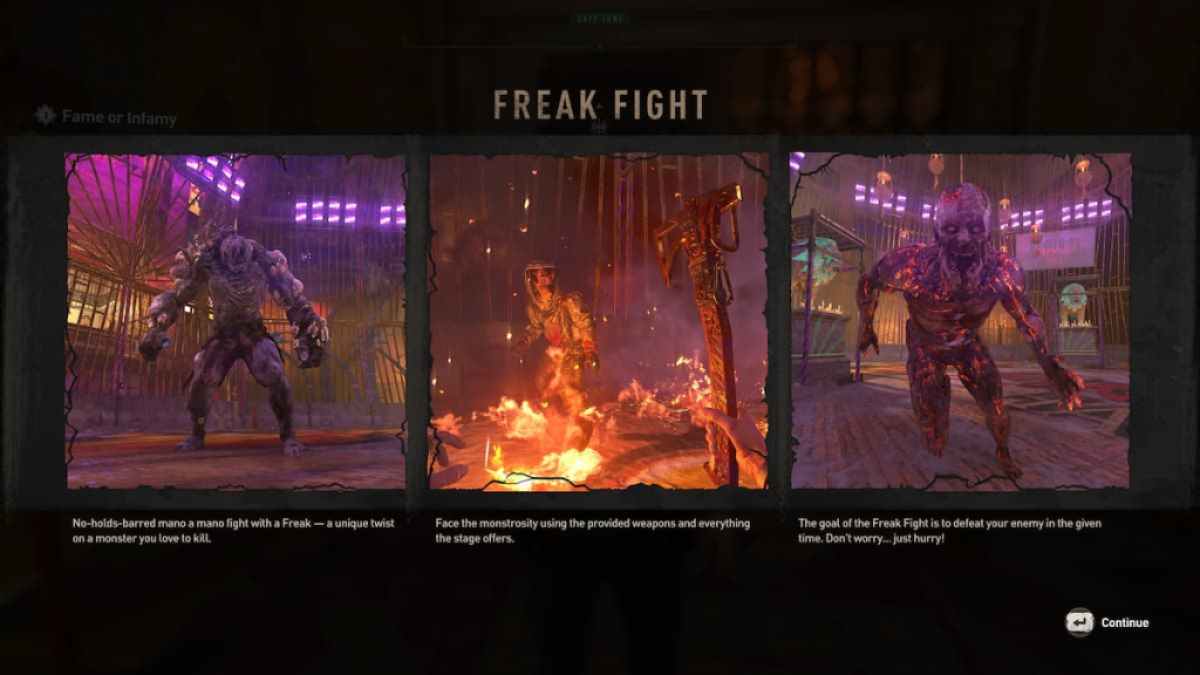 Freak Fight matches are one on one fights between Aiden and a Freak. The Freak will change depending on the difficulty of the match. Aiden will be provided with a weapon, medkits, and accessories to defeat the creature in the allotted time.
Tips for Freak Fight matches in Dying Light 2 Bloody Ties.
Freak Fight all occur in a circular, caged arena and have the same goal, defeat the Freak. Each match has different obstacles and items littered in the arena. Here are tips for Freak Fight matches:
Search your surroundings. You can fight grenades and other useful items.
Use the explosive canisters to chip away at the Freak's health.
Hit and Run tactics are best used in all encounters.
Use your accessories (throwing knives, grenades, etc.) to deal damage safely from range.
The time limit is generous; focus on surviving and not rushing.
For more Dying Light 2 content, be sure to check out All Dying Light 2 Easter Eggs on Pro Game Guides.