Is there anything better than watching a Wish star turn gold with the arrival of a 5-star character? Yeah, we don't think so, either. Check out our list below of all 5-star characters in Genshin Impact to determine who you need to start saving your primogems for.
All 5 Star Characters in Genshin Impact
Albedo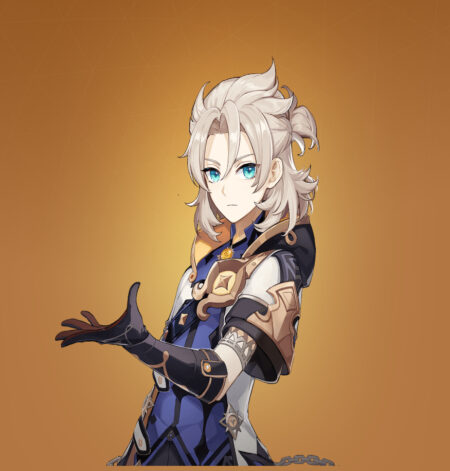 Element: Geo
Weapon: Sword
Recommended Build: Sub DPS
Although you could certainly build Albedo as your main DPS party member, his reliance on defense suggests that he's better used as a swap-in for another heavy-hitting character. Albedo's signature attacks are as beautiful as they are effective, clearing out entire battlefields with his explosive Geo flowers.
Diluc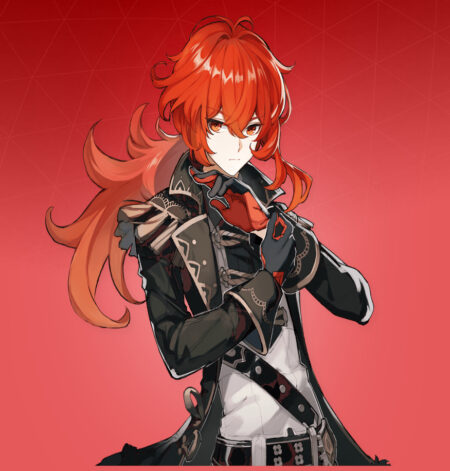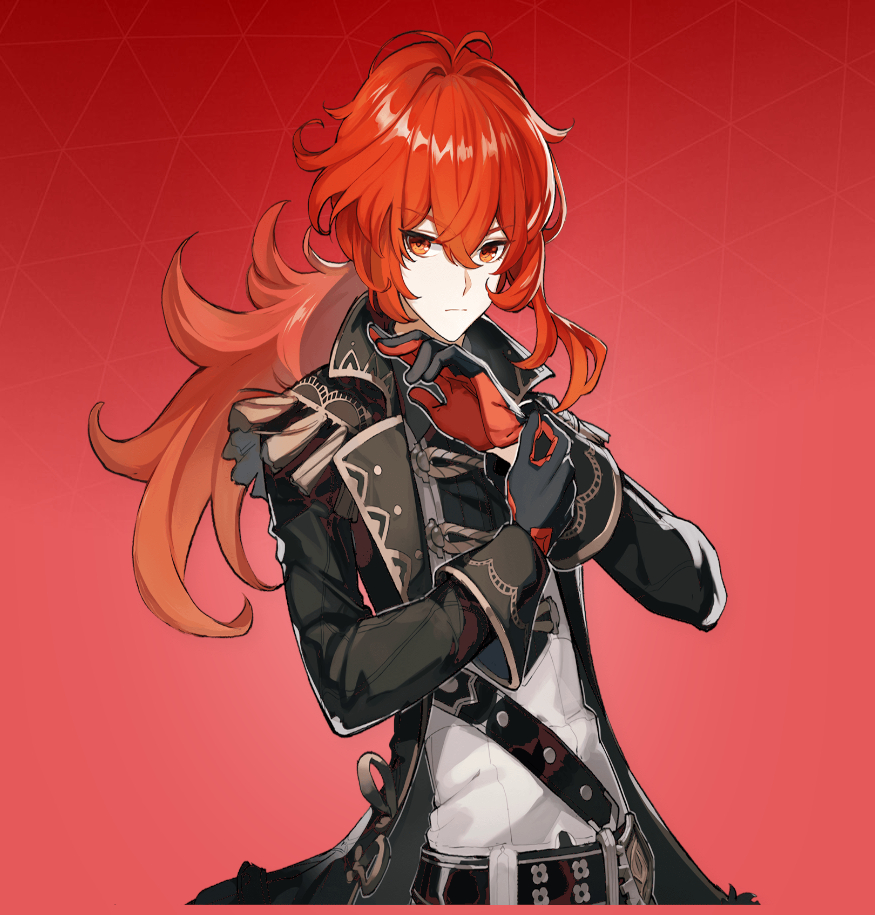 Element: Pyro
Weapon: Claymore
Recommended Build: Main DPS
Boasting the highest DPS out of all other Genshin Impact characters, it's no wonder why Diluc is one of the most sought after party members in the game. With his heavy strikes, Diluc has the ability to tear through enemy shields and interrupt enemy attacks, quickly turning the tide of any battle.
Eula
Element: Cryo
Weapon: Claymore
Recommended Build: Main DPS
Eula burst onto the Genshin Impact scene in a flurry of dance movements and ice shards, backflipping over her enemies and wielding her claymore as if it's a light sword. The Captain of the Knights of Favonius is more than capable of holding down the frontline all by herself, and she does so stylishly.
Ganyu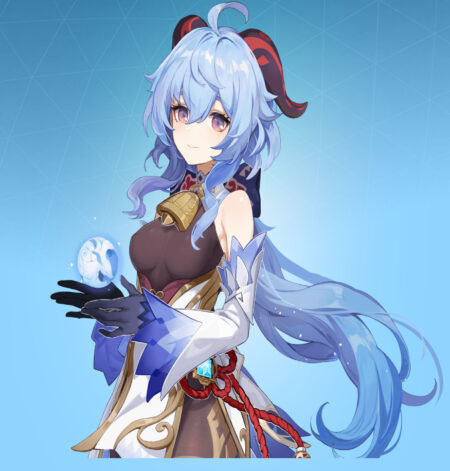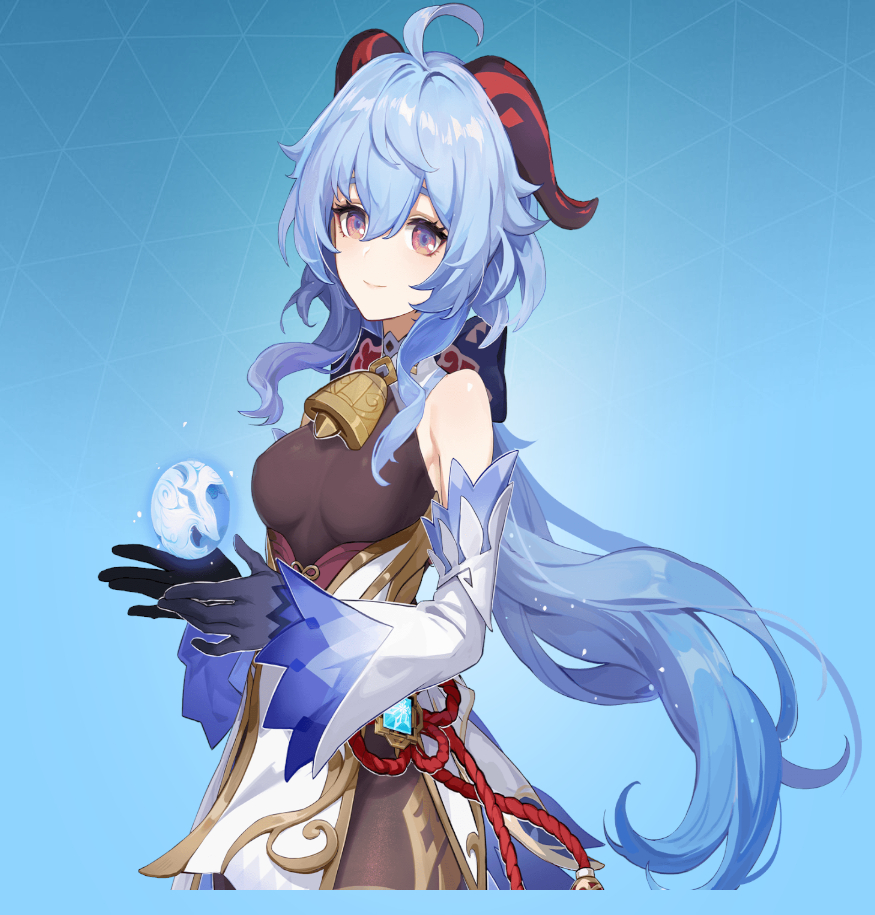 Element: Cryo
Weapon: Bow
Recommended Build: Main or Sub DPS
The wonderful thing about Ganyu is how versatile she is, allowing you to customize her build into the role you deem best. Ganyu mains can buff her stats and turn her into a self-sufficient attack machine, while others might use her to deal secondary damage and freeze opponents so another character can dish out uninterrupted blows. Whichever style you choose, you can't go wrong with Ganyu on your team.
Hu Tao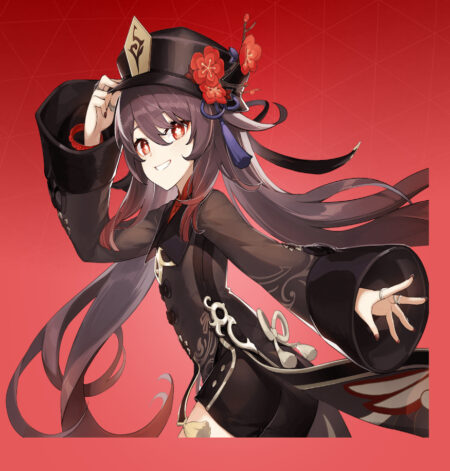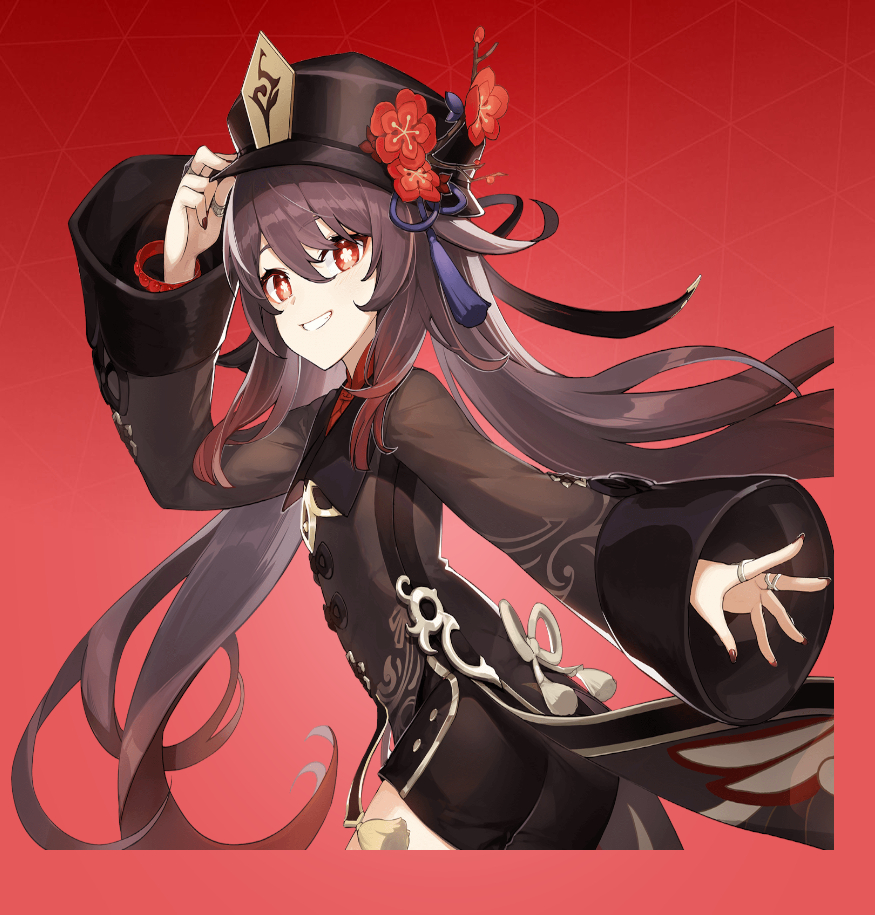 Element: Pyro
Weapon: Polearm
Recommended Build: Main DPS
Polearm wielders, who rely on speed and quick successive attacks, are naturally great fighters. Paired with Hu Tao's powerful pyro abilities, this combination translates to a formidable presence in combat. Hu Tao's Elemental Skill even boosts her ATK stats, but there is a downside—she sacrifices HP in the process, so you'll need to keep an eye on her health while fighting. We recommend having another Main DPS character in your party to switch to, just in case.
Jean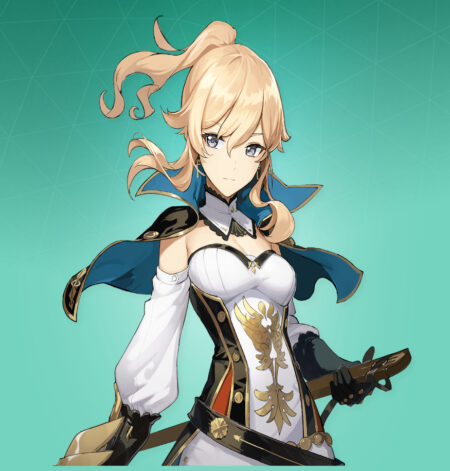 Element: Anemo
Weapon: Sword
Recommended Build: Sub DPS or Support
With her Anemo abilities, Jean is great at moving enemies around and can even send them flying off high surfaces like cliffs. In addition to crowd control, Jean's Elemental Burst provides major healing to your party while damaging nearby foes. She may not be the star of the battlefield, but Jean will offer you all kinds of tactical advantages to make conquering your enemies that much easier.
Kazuha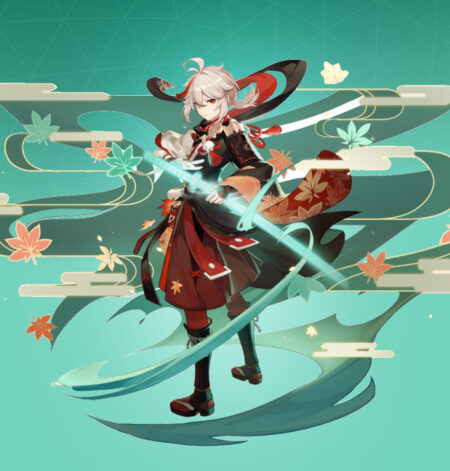 Element: Anemo
Weapon: Sword
Recommended Build: Sub DPS
Kazuha amplifies the Elemental Mastery of your other party members, and his Anemo abilities spread the effects of elemental attacks further across the field. When his Elemental Skill is activated, Kazuha even gains a special bonus to his Plunging Attack. Overall, Kazuha is a great team player and a boon to just about any team comp you can come up with in Genshin Impact.
Keqing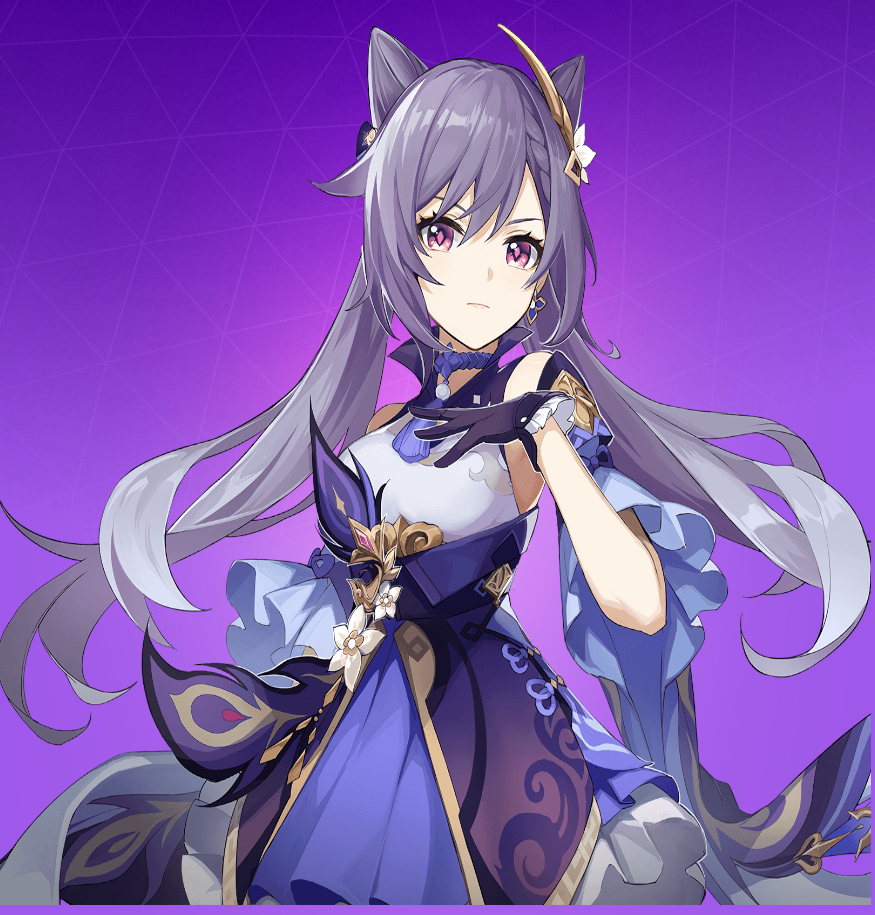 Element: Electro
Weapon: Sword
Recommended Build: Main DPS
Keqing is the perfect character for players who value speed. She is able to dominate the battlefield with lightning-fast movements thanks to her Elemental Skill, which teleports her to any direction you choose and also unleashes a powerful attack. Her Elemental Burst is not only fantastic for dealing with mobs, but is also one of the most visually appealing moves in the entire game.
Klee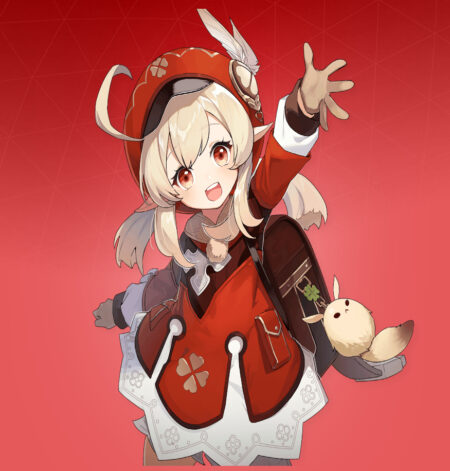 Element: Pyro
Weapon: Catalyst
Recommended Build: Main or Sub DPS
While Klee is able to deal lots of damage at once, her chain attacks leave her vulnerable to enemy interruptions (unless you keep jumping around). Furthermore, her impressive attacks are trickier to pull off at close range, so it might be wise to use Klee from a distance and then switch to a melee fighter when the flow of battle shifts.
Related: Playstation 5 Version of Genshin Impact Coming Soon!
Mona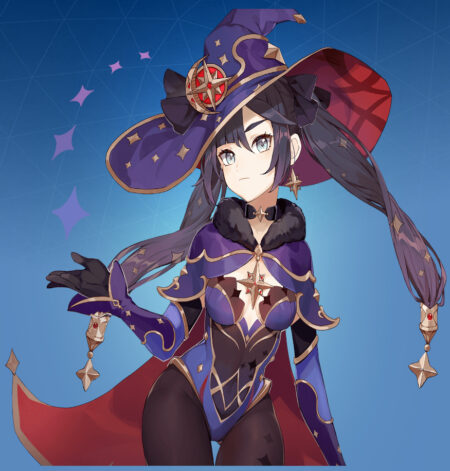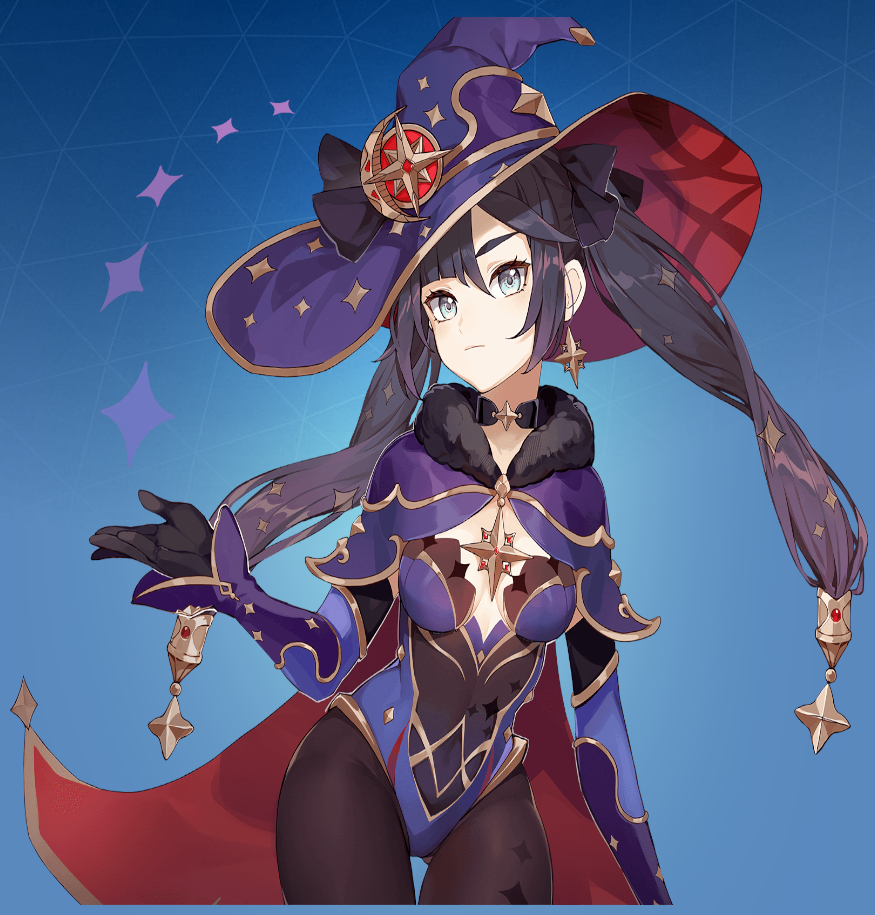 Element: Hydro
Weapon: Catalyst
Recommended Build: Sub DPS
Mona works best in cooperation with other party members, since her Elemental Burst heightens the amount of damage you can deal through elemental reactions. The astrologer carries unique traits like the ability to travel across water, as well as an Elemental Skill that sends out a decoy which attacks nearby enemies with Hydro.
Qiqi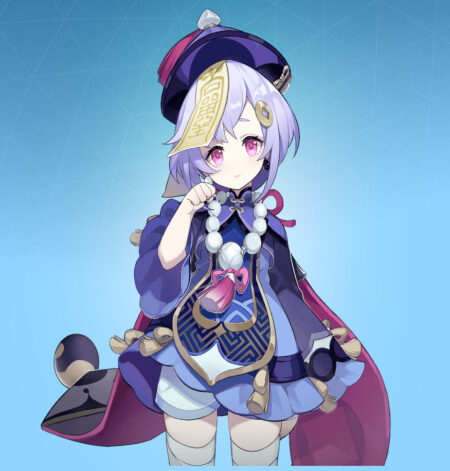 Element: Cryo
Weapon: Sword
Recommended Build: Support
Qiqi's healing abilities are currently unrivaled by any other character. Both her Elemental Skill and Elemental Burst feature heavy healing along with cyro damage, so you can protect your party all while setting up new elemental reactions (and buying time by freezing enemies solid!). Even better, the healing effects continue when you switch characters, making Qiqi the hands-down best support character in Genshin Impact.
Tartaglia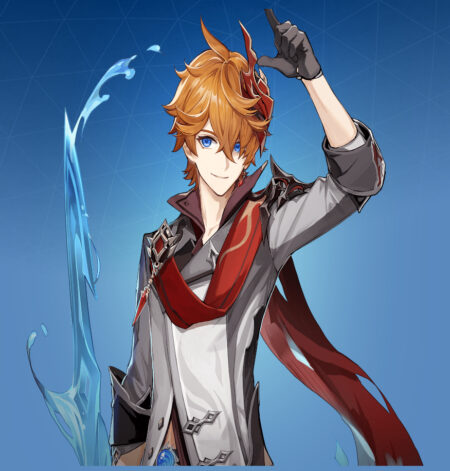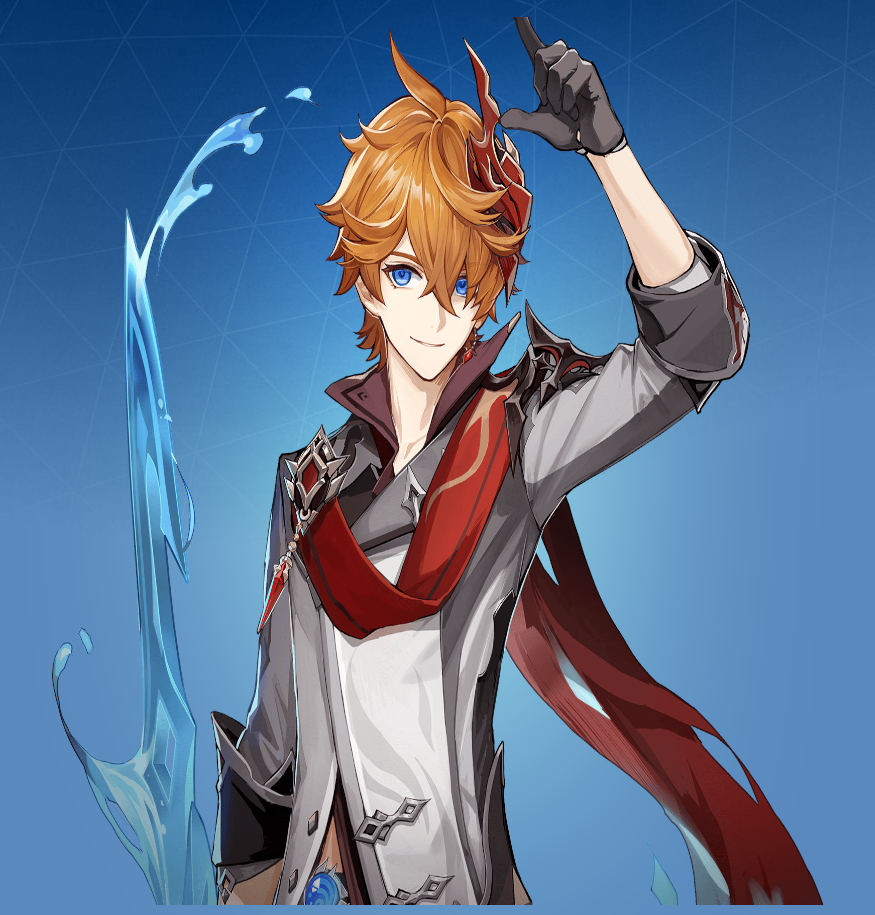 Element: Hydro
Weapon: Bow (primary)
Recommended Build: Main DPS
Much of Childe Tartaglia's appeal is his unique ability to switch between ranged and melee attacks. Unlike Mona, whose Hydro skills are better suited for creating elemental reactions, Tartaglia is able to wipe out enemy mobs himself through his combat versatility and unique abilities like Riptide.
Traveler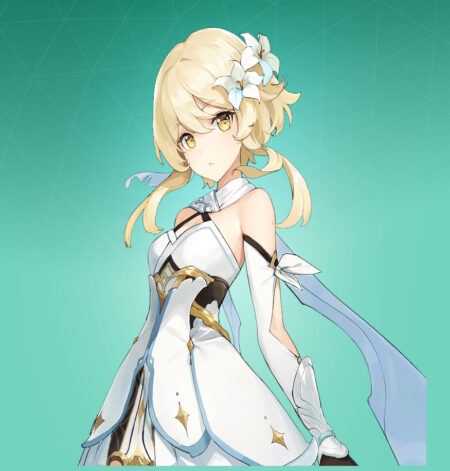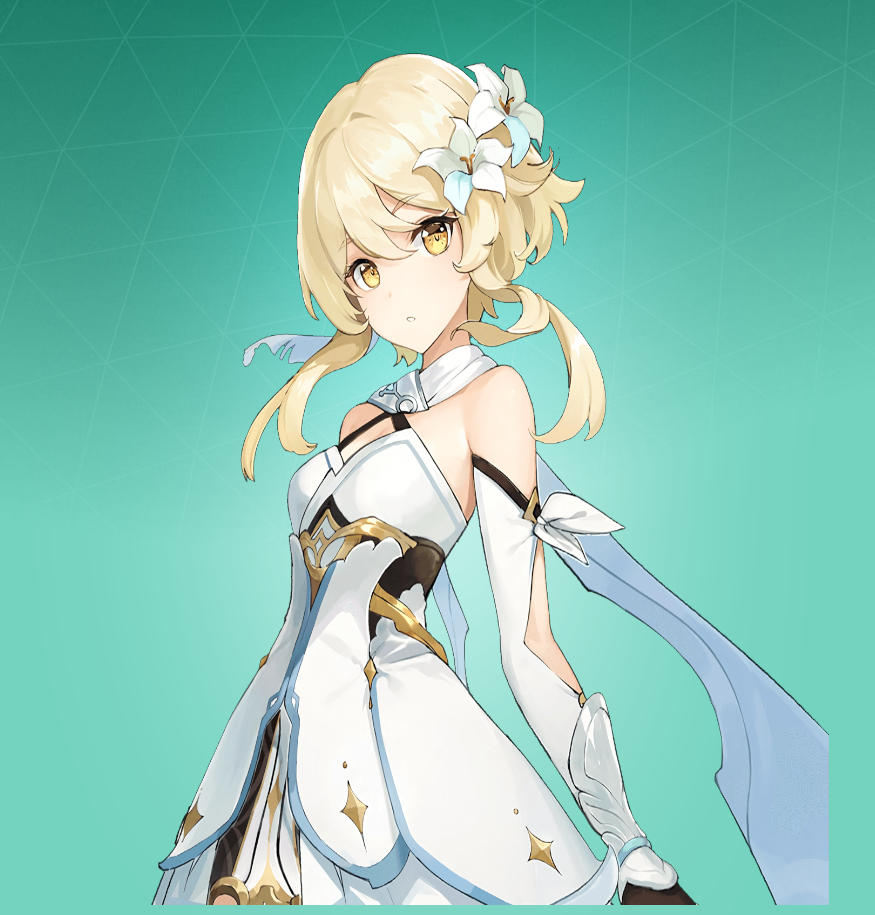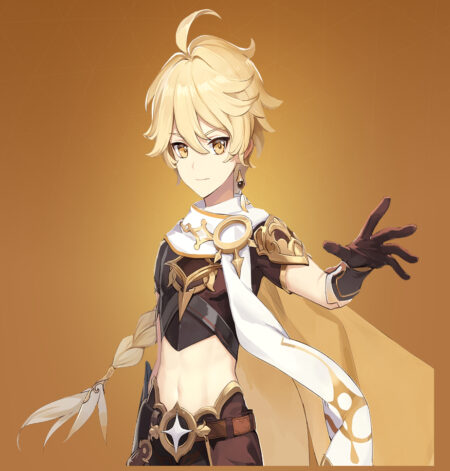 Element: Anemo or Geo
Weapon: Sword
Recommended Build: Sub DPS
Whether equipped with Anemo (which we all know is the superior option) or with Geo, Traveler is the least impressive member of Genshin Impact's 5-star character cast—which is only fair, since Traveler is also the only 5-star character we're automatically given. At the very least, using the Geo Elemental Skill helps with obtaining hard-to-reach oculi!
Venti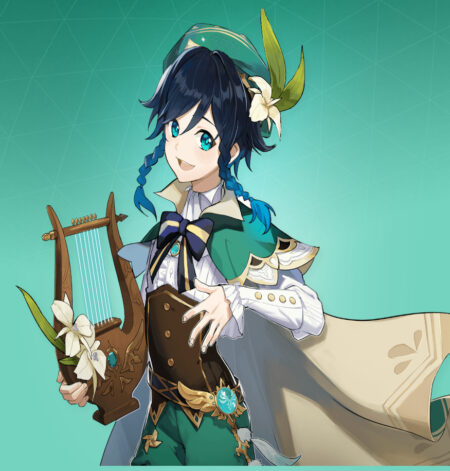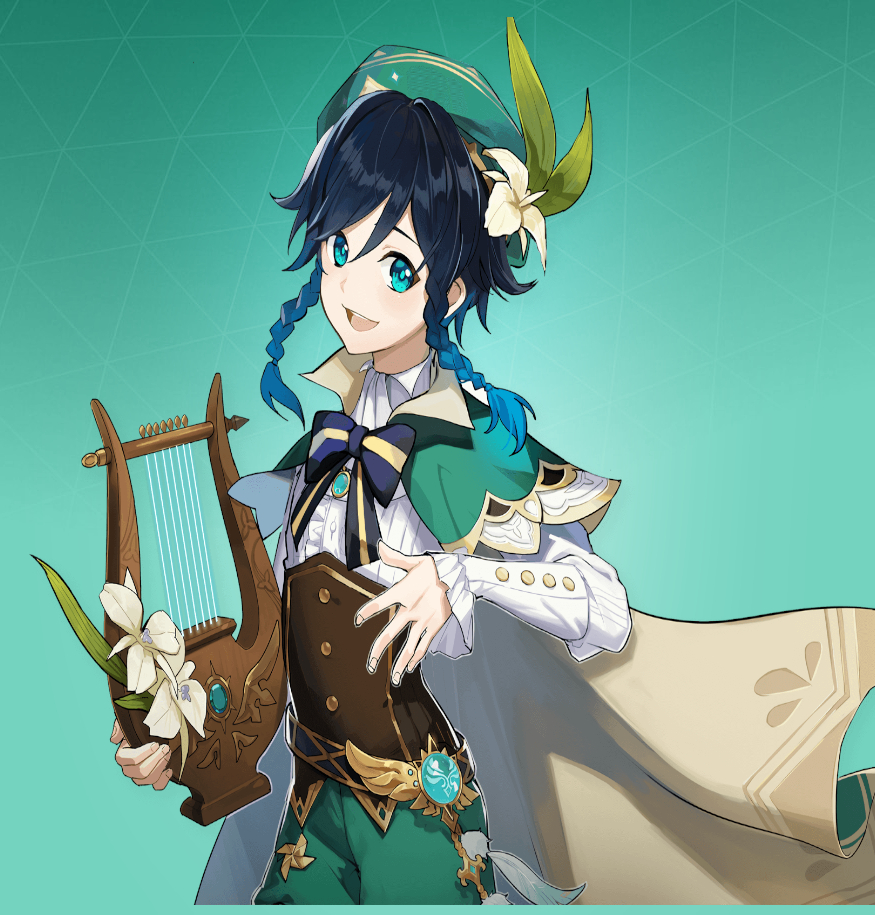 Element: Anemo
Weapon: Bow
Recommended Build: Sub DPS
Venti offers lots of mobility with his Elemental Skill, which creates an air current you can ride (useful for both in and out of combat). His Elemental Burst is also perfect for crowd control, since it sucks in all nearby enemies and holds them suspended above ground while you chain attacks and elemental reactions.
Xiao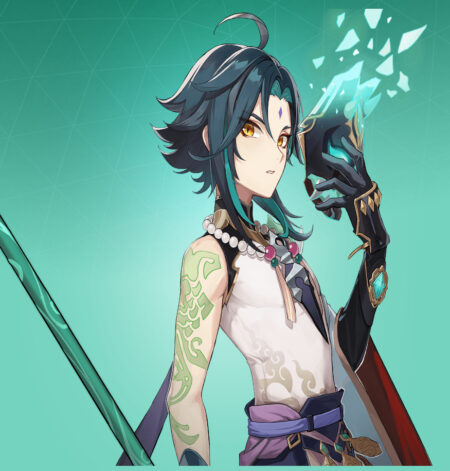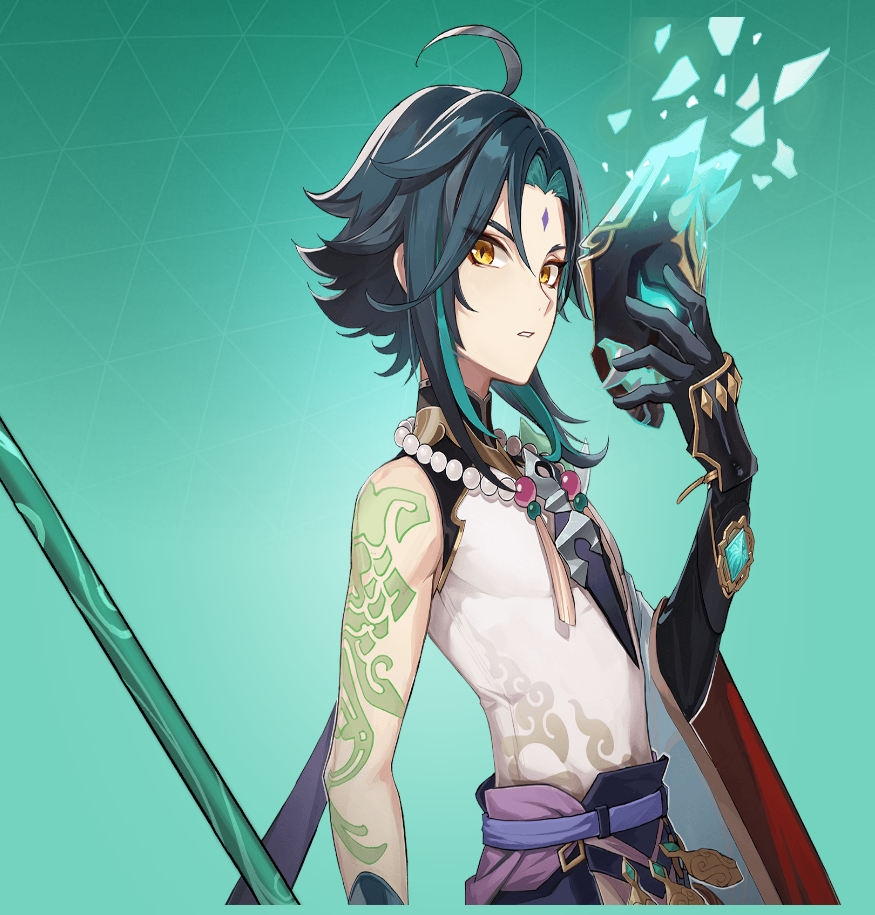 Element: Anemo
Weapon: Polearm
Recommended Build: Main DPS
Xiao is an excellent close-range fighter, able to deal lots of damage with his polearm and speed. Like with Hu Tao, however, you'll need to keep an eye on Xiao's health since his Elemental Burst drains HP in order to raise his ATK output. Having a healer like Qiqi on hand is always a good idea when employing Xiao as your primary DPS character.
Zhongli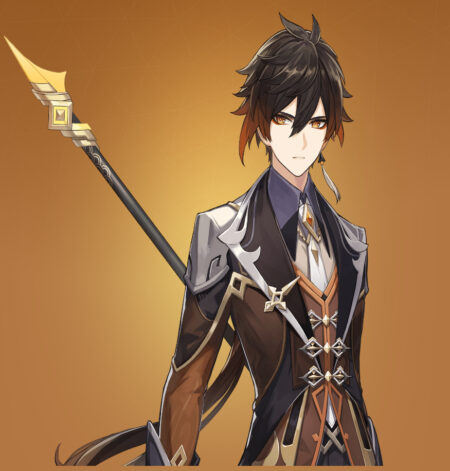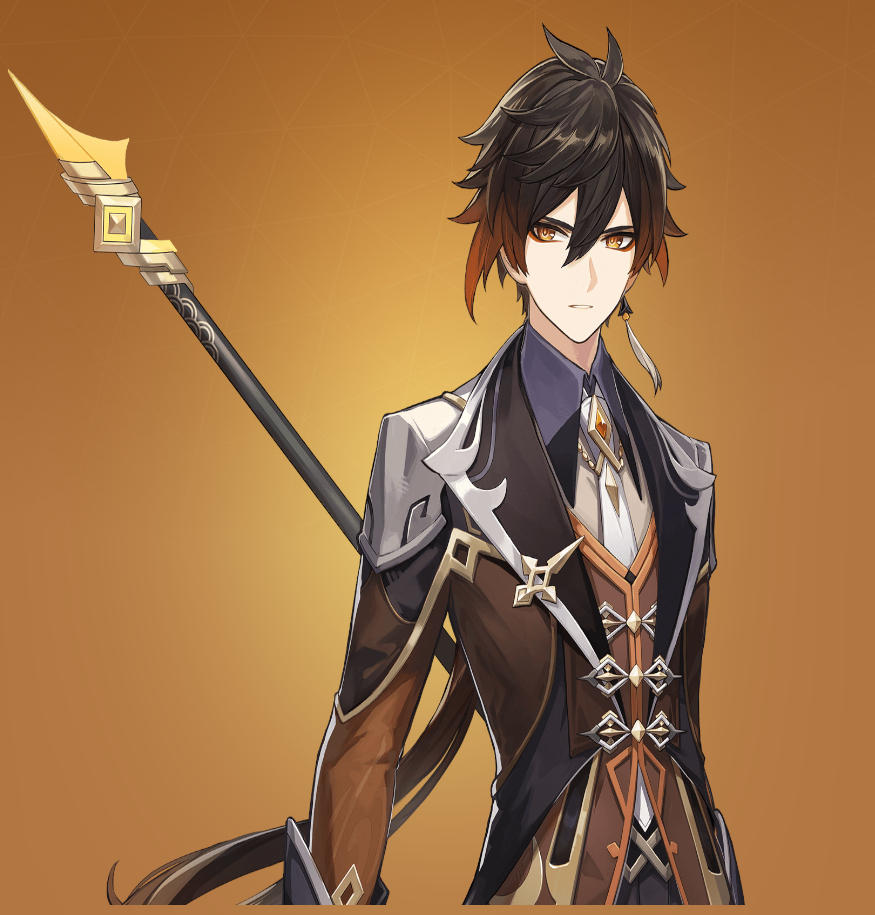 Element: Geo
Weapon: Polearm
Recommended Build: Sub DPS
Zhongli may not have the greatest damage output, but his Elemental Burst can petrify a crowd of enemies for a short period of time, allowing you a brief respite (or an opportunity to hack through foes without interruptions). Zhongli's abilities strengthen Geo attacks, so he's best paired with your other Geo Vision party members.
Read about Inazuma and upcoming events in our Genshin Impact 1.7/2.0 Leaks and Release Date article. We've also got you covered on the next Genshin Impact banner and codes to redeem for in-game freebies!