When it comes to streaming there are some essential things you will need. One of the most important things to have for your stream setup is a good microphone. Having top-notch audio is extremely important as viewers will be tuning into your stream to watch you play games but more importantly, to hear what you have to say. But you can't just rely on your PC's built-in microphone, you need a microphone that can provide high-quality audio. You also need to consider how your microphone is going to be set up and whether you need an arm or a stand to keep it in place. Other things to consider are its polar pattern, pop filters, connection method, and frequency response. All this can be overwhelming, especially if you are just starting. Below you can find some of the best microphones out there for streaming.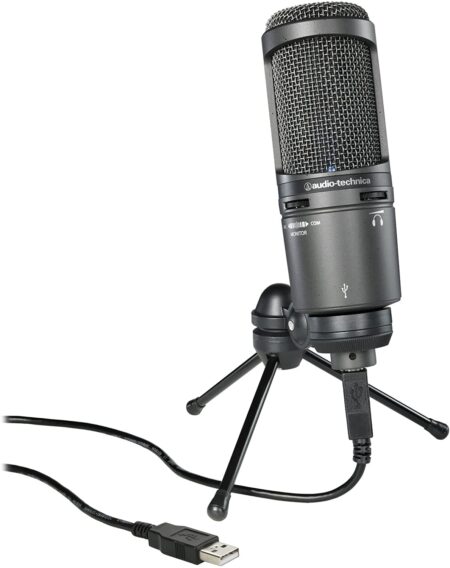 The Audio-Technica AT2020+ is a condenser microphone that features a cardioid polar pattern to prevent picking up background noise around you while you stream. This microphone comes with a built-in tripod stand that can be disconnected when needed. It is connected via USB which allows for easy setup but also allows for XLR which offers more fine-tuning. It has both a volume controller and mix controller that lets you monitor the volume and microphone signal as well as blend microphone signal and pre-recorded audio. It has a frequency response of 20 Hz to 20,000 Hz. The high-quality A/D converter with 16 bit depth, 44.1/48 kilohertz sampling rate. The Audio-Technica AT2020+ comes with an included pop filter that will prevent popping sounds while you record. Overall this microphone will deliver superior sound quality through its clarity and musical detail. The Audio-Technica AT2020+ is available for $149.00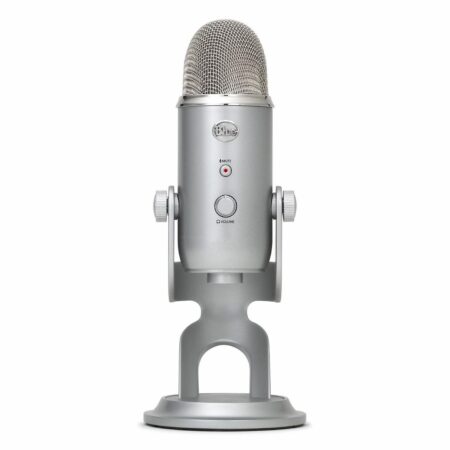 When it comes to microphones, Blue has long been putting out a fantastic product that looks and sounds great. For looks, you won't find a microphone with more color options than this one. The Blue Yeti USB comes with a stand and is connected via USB making it easy to set up and use. It features the ability to change its polar pattern including cardioid, bidirectional, omnidirectional, and stereo for multiple purposes. On the microphone itself are a gain control, mute button, and zero-latency headphone jack. It has a frequency response of 20 to 20,000 Hz and includes a pop filter to reduce popping while talking. The Blue Yeti has a depth of 16 bit / 48Hz as well as a high-quality A/D converter. If you want to keep your desk space uncluttered Yeti has a microphone arm that is compatible with the Blue Yeti. Depending on which color and model you choose, the price can range from $100 to $150 but this microphone goes on sale regularly.
Related: 2021's 6 Best Freesync Monitors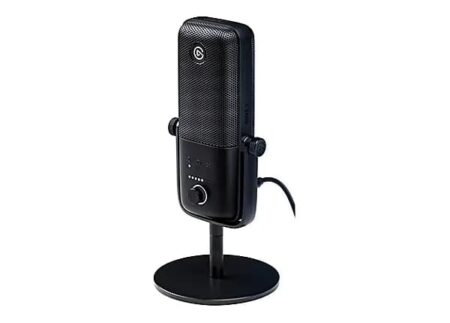 The Elgato Wave 3 is a condenser microphone that features a cardioid polar pattern. One of the major perks of choosing this microphone is the Wave Link software that Elgato pairs with it. This software allows you to control and mix up to eight different audio sources. It comes with a heavy-duty stand that keeps this microphone stationary and is connected via USB. It has a frequency response of 70 to 20,000 Hz as well as a steel grille for smooth sound diffusion. On the microphone are a tweak input gain, headphone volume controller, and the ability to crossfade audio from your PC and microphone. The Elgato Wave 3 is capable of up to 24 bit and 96kHz analog to digital conversion. With its proprietary clip guard technology, distortion is virtually impossible and with the included pop filter you can reduce popping noise. The Elgato Wave 3 is available for $159.99 but goes on sale regularly.
The HyperX Quadcast stands out when it comes to microphones due to its RGB features. This can accentuate your gaming space and match other RGB accessories that you have. This microphone is a multi-pattern, allowing you to switch between cardioid, bidirectional, and omnidirectional for multiple purposes. It comes with a stand already which also features shock-mount technology that will reduce vibration. The HyperX Quadcast is connected via USB and has a built-in pop filter which means you don't have to keep track of a separate accessory for this microphone. On the microphone is a built-in gain adjustment and control as well as a tap to mute button located on top of the microphone. It has a frequency response of 20 to 20,000 Hz and a headphone jack. The HyperX Quadcast is compatible with HyperX's NGENUITY program that allows you to customize the RGB lights. This microphone is available for $139.99.
Related: 2021's 4 Best Z490 Motherboards
When it comes to quality, it will be hard to find a microphone with more quality than the Shure SM7B. This cardioid microphone is perfect for streaming as well as any other kind of recording you may need to do. It is capable of 50 to 20,000 Hz as well as recording with a smooth, flat, or wide range. This microphone does not include a stand, however, so you will need to purchase one or an arm to use it properly. The included pop filter will prevent popping noises from ruining your recordings. To prevent any noise from your computer and hardware, this microphone has built-in electromagnetic shielding. The Shure SM7B is connected via XLR and does not include a cable so you will have to purchase one separately. This microphone excels at close-miking and ASMR streaming and has a rugged build that makes it super durable. The main downside of this mic is its price of $499.00, but if you are patient you can get it on sale.
When it comes to selecting a microphone for streaming, you have many factors to consider. One of the most important is the polar pattern as cardioid is the best for picking up your voice while playing. So you will want a microphone that is either cardioid or multi-pattern to make your stream the best it can be. For those who aren't concerned with budget and simply want the best, the Shure SM7B is an excellent choice. The Blue Yeti and the Audio-Technica AT2020+ are two other great options for those interested in streaming.
For more information on Hardware, check out 2021's 6 Best NVMe SSDs and 2021's 6 Best 144hz Monitors for Gaming on Pro Game Guides.