It's easy to overlook your monitor when putting together a new PC, the same way it's easy to overlook your TV when buying a new game console. Whether we like it or not, the screen you choose to hook your hardware up to is very often the oldest piece of tech in your gaming setup. After all, it's hard to think about upgrading a TV or a monitor when the one you have works just fine! The truth is that screens in general have evolved in leaps and bounds over recent years and your standard 1080p 60 Hz display just doesn't cut it anymore. Your screen's refresh rate, measured in Hertz (Hz), defines the upper frame rate limit of whatever device you're plugging into it. Higher is always better, even if you're not using that maximum speed; it still gives you plenty of overhead for your maximum FPS. So take a look below at our choices for 144 Hz monitors and stop limiting your FPS!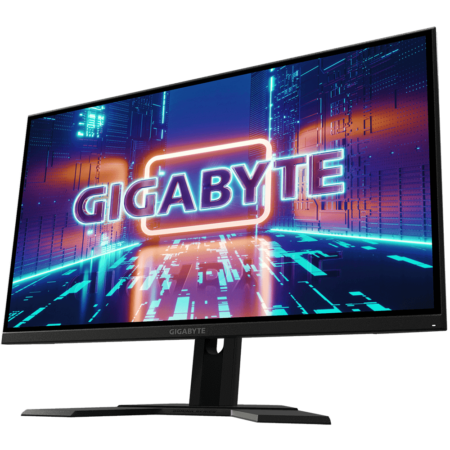 First up we have a 27 inch IPS panel display from GIGABYTE running at 1440p. It's an AMD FreeSync Premium compatible monitor with VESA certified Display HDR400, which means you can expect a smooth adaptive refresh rate and full HDR support. With a 1ms response time you should be able to expect minimal input lag in your gaming sessions and GIGABYTE's OSD Sidekick software suite will let you tweak your monitor settings to your liking. A black equalizer and 92% DCI-P3 color should give you the best image possible.
Another one from GIGABYTE, and with largely the same feature set too. Anti-glare screen, VESA Display HDR400, FreeSync Premium, and so on. The difference here is that this is an ultra-wide 34" display running at 3440x1440 on a curved VA panel. This means you're getting 30% more horizontal space and much nicer viewing angles with the curvature of the screen. Not everyone enjoys the ultra-wide gaming experience but if that's what you're after then you can't go wrong with this monitor.
Related: The Lightest Gaming Mouse: 5 of the Lightest Gaming Mice
Another curved monitor, this time from Samsung, the G5 Odyssey features their 1000R panel which "matches the curvature of the human eye." We don't know how true that is, but it's still a very nice curved panel nonetheless. It's a VA panel running at 1440p with a 1ms response time, so regardless of the curvature you're going to have a good time gaming on it. Other creature comforts include AMD FreeSync Premium compatibility and HDR10.
BenQ is well-known in the gaming space for making competition grade monitors that always hyper-focus on being some of the most responsive gaming-focused displays on the market, even if that means giving up some of the newer display technologies. This 24.5 inch 1080p IPS panel features a 1ms response time, an anti-glare coating, AMD FreeSync compatibility and HDRi. It also includes their eye-care technology for reducing eye-strain during long gaming sessions and features a very snappy OSD for quickly changing your settings for different inputs, which is an often overlooked feature on other displays.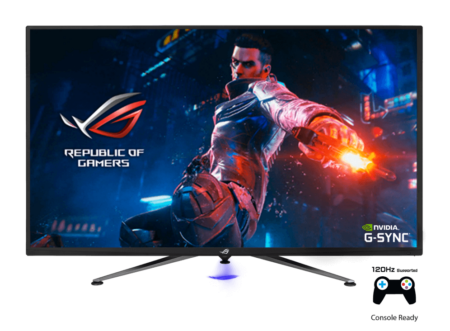 This absolutely massive 43 inch displays runs at full 4K with compatibility for Nvidia's G-Sync technology and includes VESA certified Display HDR1000. Due to its size you might be mistaken for confusing it with a regular television, but ASUS seems to think that it call pull double duty. It includes a remote control and 10 watt stereo speakers so you could easily set it up in your gaming room with a gaming console and enjoy the 4K HDR 144 Hz experience on the latest gaming consoles. In addition to its 1ms response time ASUS also advertises their GameFast technology, which is built to further reduce any perceived input lag.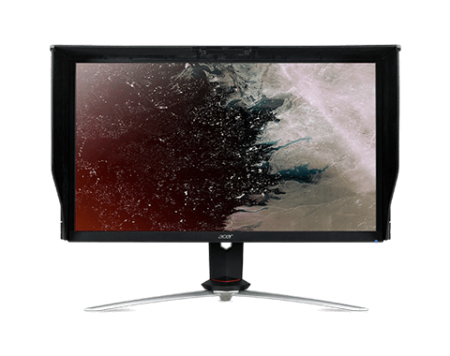 Acer might be known for their budget-friendly devices, but their Nitro monitors are built to compete with the major players. This 27" IPS panel is running at full 4K with support for AMD FreeSync and features glare-reducing side and top panels to improve visibility in bright conditions. So if you're a serious gamer looking for a competition-grade 4K monitor then Acer has you covered.
Keep in mind that when selecting a high refresh rate monitor, adaptive refresh rate is also a key feature to look for. Either AMD FreeSync or Nvidia G-Sync will provide you with a much smoother gaming experience at higher refresh rates, and all of the monitors we featured here today have support for one of those technologies. So stop settling for 60 Hz and get out there and enjoy some high refresh rate gaming!
For more hardware recommendations check out 2021's 7 Best Static Pressure Fans and The 5 Best Pink Gaming Chairs in 2021