Having access to the most up to date, game changing information (codes, cheats, updates, and news) is critical to any gamer within the Roblox community. With over 100 million monthly users, it's critical to have a trusted voice to gain your information from regarding all things Roblox. These are the 25 most popular and informative YouTubers/ Streamers for Roblox.
The 25 Best Roblox streamers and YouTubers
Have you ever wondered who the top 25 Best Roblox Streamers and YouTubers to watch are? Well in this list we have got you covered!
Tofuu
One of the most popular Youtubers for Roblox content goes by the name of Tofuu. Tofuu's channel is kid friendly and they publish 3 videos per week. If you are a Minecraft gamer as well, then this is the page for you, because there is a ton of Minecraft content on this channel. With over 3.41 million subscribers, fans of Roblox and/or Minecraft will definitely find some useful tips for either of those games or they just enjoy themselves on this channel, because the videos are pretty funny. Tofuu offers a membership on their channel for $4.99 per month. Some of the perks for being a member include: loyalty badges next to your name when you make a comment during the live chats. In addition, you'll receive a customized emoji, which also can be used during the live chats.
Sketch

Sketch's channel on YouTube has over 2 million subscribers and is known for streaming/ discussing popular Roblox games, especially: Hello Neighbor and Pals Craft. Sketch posts around 4 videos each week, which normally have something fun/hilarious incorporated into the video.
Alex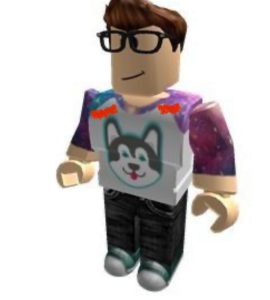 Alex, posts one video per day on their YouTube channel. The videos are mostly Roblox themed and in a story-telling mode, which makes it easier for younger audiences to follow. With 2+ million subscribers and growing, Alex is here to stay, so check out their channel.
DanTDM
DanTDM has over 2 million subscribers and is one of the most talked about YouTuber/Streamers. This channel was nominated for the 'Kids' Choice Award' and won! DanTDM posts daily videos and covers material for Roblox, Minecraft, and Pokémon.
Related: How to get the Chaotic Top Hat in Roblox
Flamingo
Here is one of the most popular channels for Roblox fans; that's right, it's Flamingo. The channel has over 7 million subscribers. On Flamingo's page, you can find a variety of coverage for many games, and the funny style of commentary will keep you entertained for hours. Flamingo uses a range of jokes, accents, and characters to inform gamers on the inside and out of various Roblox games.
Denis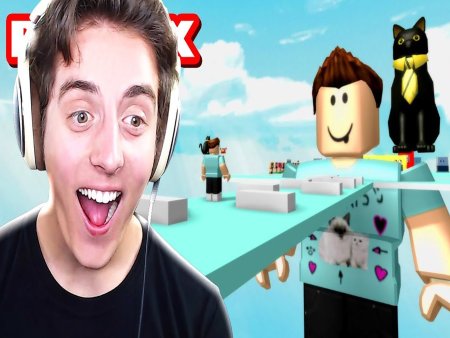 Another popular channel on YouTube for Roblox geared information. Denis has over 8 million subscribers and posts 4-5 videos per week (basically one each day). This kid-friendly channel is also popular with gamers of all-ages and demographics. The videos are sure to entertain and you'll walk away with useful, Roblox information.
Hyper-Roblox
Hyper-Roblox's channel is gaining much steam in the YouTuber/Streamer world in regards to Roblox. With over 1.5 million subscribers. This kid-friendly channel will definitely provide your kids with valuable information. The story-telling that Hyper-Roblox uses is easy to follow and entertaining.
Happy Hopper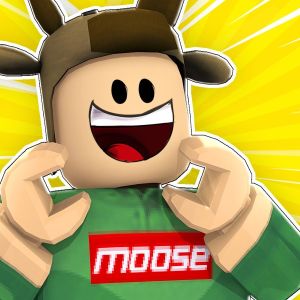 This channel, named Happy Hopper almost has 1 million subscribers and is continuing to grow each day. The stories on the channel are mainly kid-friendly and told in a way to keep viewers of all ages entertained. Unfortunately, Happy Hopper only posts 20-plus times a year, so the reviews might be a little dated due to Roblox's ever changing content.
Thinknoodles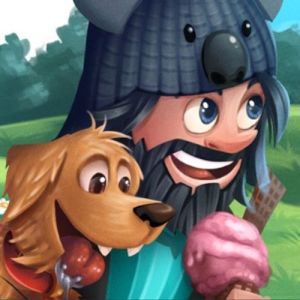 This channel is geared to older kids and adults, we give you Thinknoodles. The material on the page is a little dark and twisted (maybe younger kids like that stuff too). Piggy is covered quite extensively on this page and that game is super-awesome, but a little horrific for some players. They post 1-2 videos per day and have 6.8 million subscribers.
GamerGirl
This channel is quite unique. It's a Roblox heavy channel, produced and content driven by a middle school aged gamer. Don't let the name "Gamer Girl" fool you because this channel is for all ages and genders. The subjects covered are more kid-driven than other channels, but the content is spot-on. GamerGirl has over 5 million subscribers, and the channel's popularity is continuing to grow.
Related: How to get Rick's Boom Box in Roblox
Jayinggee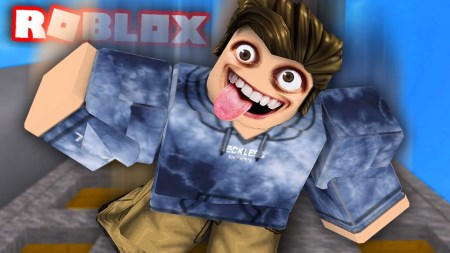 This is a pretty popular channel for Roblox and other gaming. With over 1.2 million followers. Jayingee has a pretty funny channel, but the material discussed and covered is more appropriate for a teenage audience.
Dfieldmark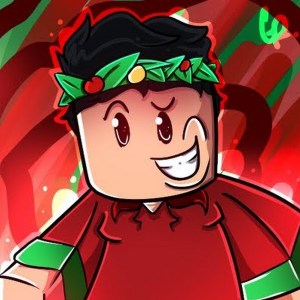 This channel is Roblox themed, but not as well known as the more popular channels. With a little over 500K subscribers, Dfieldmark has a steady mountain to climb, but if they keep up with their craft and continue to post funny/informative videos, they will gain much success. Unfortunately, they only post 2-3 videos every quarter, so they need to step up to the plate and swing for the fences!
RadioJH Games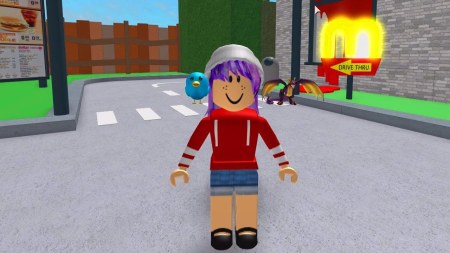 RadioJH Games, this channel has 1.2+ million subscribers and is continuing to grow weekly. The content is kid-friendly and covers all Roblox games. The producer and owner of this page is 15 years old and posts around 5 videos per week.
ObliviousHD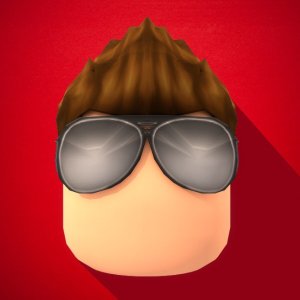 Matt Horton, otherwise known as ObliviousHD produces this channel using animated videos, mainly covering Roblox. With over 1.5 million followers, the channel is going to continue to produce great content. If you are just curious on what kind of content you can expect from ObliviousHD, go check out "The Last Guest", it's a must watch movie about Roblox.
ItsFunneh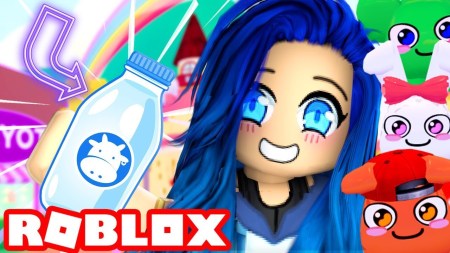 ItsFunneh has long been a popular channel. Having 5.4+ million subscribers, you'll definitely find something of substance here. ItsFunneh publishes 1 video per day and this sometimes includes livestreams. Content on this page is Roblox/Minecraft focused.
Related: How to get the Helm of the Rip Tide in Roblox
Leah Ashe
This channel is mainly geared toward Roblox players, but there are chances you'll find makeup tutorials, vlogs, livestream, and more! Leah Ashe publishes one video per day. Be sure to check out their channel.
SeeDeng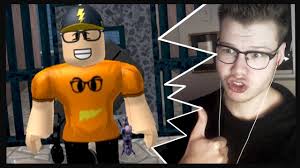 If you are a fan of any of the following games on Roblox: Murder Mystery 2, Jailbreak or Scary Horror, you'll love SeeDeng's channel. With over 1.1 million followers, SeeDeng has some great material; outside of the 3 previously mentioned games.
IamSanna
IamSanna's channel already has 5.58 million subscribers. They publish 1 video per day and promote more "Group Roblox Videos." They have a broad range of topics and games. Be sure to check out the channel and subscribe if you are a fan.
ZephPlayz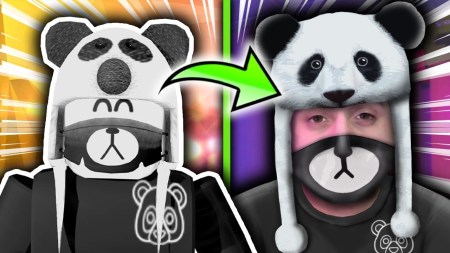 This channel is very popular, and it's called ZephPlayz. With 2.05 million subscribers, you'll be sure to find something you or a friend will enjoy. They cover a plethora of games and news on this page, but you'll find enjoy Roblox material to keep you coming back for more.
Related: How to Trade in Roblox
PinkSheep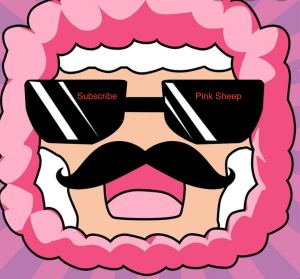 PinkSheep channel has some of the best Roblox and Minecraft mini-games around. The videos are hilarious, and the content is super helpful. Going strong with 1.57 million subscribers, Pinksheep could be the "go-to" channel for all things Roblox and Minecraft tips in the near future.
RussoPlays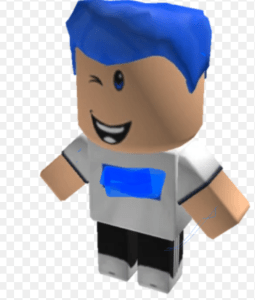 This kid-friendly channel is full of Roblox challenges, live streaming, and game playing videos. RussoPlays shows subscribers how and when to use Robux too.
Inquistormaster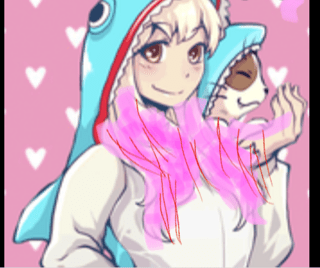 "The Squad" are the group of friends that Inquisitormaster plays Roblox with. You can watch them play on this YouTube channel. There are 7.7 million subscribers, and the list of followers seems to be growing expeditiously. Within the channel, you will find Roblox gameplays, story-based videos, funny games, and even TikTok videos. The producer and moderator for this page is Alex Einstein, a 25 year old from the United States. Alex uploads one video per day.
AlbertsStuff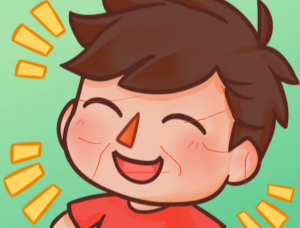 This channel has some of the funniest commentaries in regards to Roblox games; we heartily recommend AlbertsStuff. With over 1 million subscribers and daily videos, you'll always find something funny or interesting on AlbertsStuff's channel.
Kindly Keyin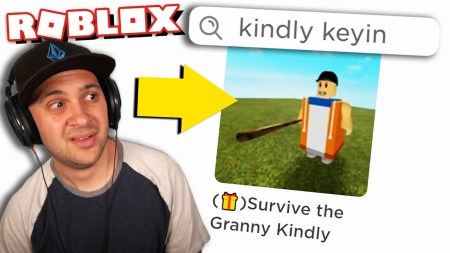 This channel is full of everything: action, water, fun, crazy videos, and you get daily Roblox videos. Kindly Keyin has over 3.3 million subscribers, and "kind" appeal is refreshing to listen to. He is more experienced than a lot of the other YouTubers and the general information that you receive is very useful. You'll definitely want to add his channel to your favorites list.
Now you have all the tools on where to find the best advice from the Top 25 Roblox YouTubers and streamers. This summary is based on subscribers and likes by gamers just like myself. The cool thing that a lot of these YouTubers and streamers do is let you know right away if the material on their channels is appropriate for children or geared to a more mature audience.
Why not check out our over Roblox related content? Is the Roblox Wonder Woman Event ever coming back? What about getting a pair of Meta Shades for free?