When it comes to setting up your gaming desk there are a couple of accessories that are non-negotiable. These include a keyboard, headset or speakers, mouse, and mousepad. These are the obvious necessities for PC gaming, but there are some items that you might not have considered. If you truly want to transform a gaming desk into a battle station, you will need to add a few more accessories to your list. You can find some of the best suggestions for other accessories below.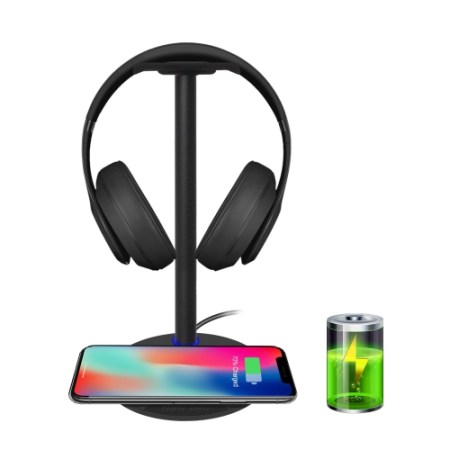 Having a good pair of headphones is essential for PC gaming, but you may not have considered where your headset goes when you are not using it. Having a headphone stand can prevent any wires from getting tangled or worse, your headset from getting damaged. That's where the New Bee Fast Wireless Charging Headphone Holder comes in. Not only does it securely hold your headset, but it can also charge other devices without having messy wires around. This stand features three different charging modes as well as an LED indicator light to let you know when your device is charged. The New Bee Fast Wireless Charging Headphone Holder is made with durable aluminum and has a rubber base for stability. It is also capable of holding most major brands and is available for $14.99.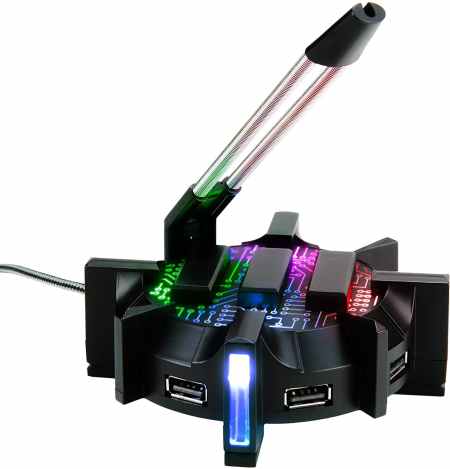 If you are serious about gaming, then you will want a wired gaming mouse. This reduces latency and prevents random disconnects. The only downside is that the wire could get caught or slow down your movements. But with a mouse bungee, this won't happen. The Enhance Pro Mouse Bungee is an excellent choice as it keeps your mouse wire out of the way and has additional features. In addition to pinning your mouse wire out of the way, this bungee has four USB ports and dynamic RGB lighting capable of seven different color modes. This makes it both functional and stylish and allows you to customize it to match your other accessories. The rubberized base ensures that it stays in place during intense gaming sessions. The Enhance Pro Mouse Bungee is available for $24.99.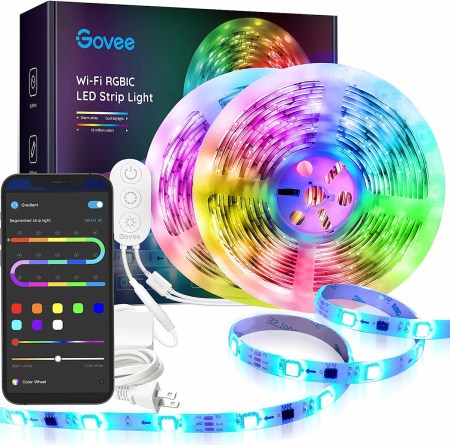 No gaming setup is complete without some form of RGB lights and one of the easiest solutions is to use strip lights. These are typically easy to set up and are versatile in how you can place them. The Govee Smart LED Strip Lights are a fantastic choice as they look great and have many features. You can control them with your voice using Alexa or Google Assistant. The Govee Home app allows you to customize these LED lights and other great features. The Govee Smart LED Strip Lights add an incredible ambiance to any room and can even be paired with music. Using the Govee Home app or control box allows you to sync the lights with your music. These lights are easy to install and come with everything you need right in the box. They are available in a 16.4 ft length for $21.99 or a 32.8 ft length for $35.99.
Related: 2021's 8 Best Keycap Pullers | Best Keycap Removers
KingTool 17 Piece Cord Organizer Set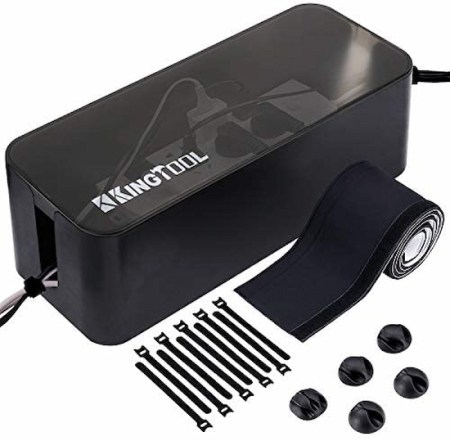 There is nothing worse for a gaming desk than disorganized wires as they are an eyesore and possible hazard. The best way to fix this problem is with a cable management system. This keeps wires out of sight and prevents anyone from tripping on them or pets chewing on them. The KingTool 17 Piece Cord Organizer Set is an excellent choice for a cable management box as it both conceals and organizes your wires. It has a minimalistic design that also allows you to peer into the box without having to remove the top. The lid even locks to prevent unwanted guests from messing with your cables. The KingTool 17 Piece Cord Organizer Set is constructed with high-temperature resistant material for the best durability and protection. It has anti-slips to keep it stable as well. Everything you need comes in the box and it is available for $24.99.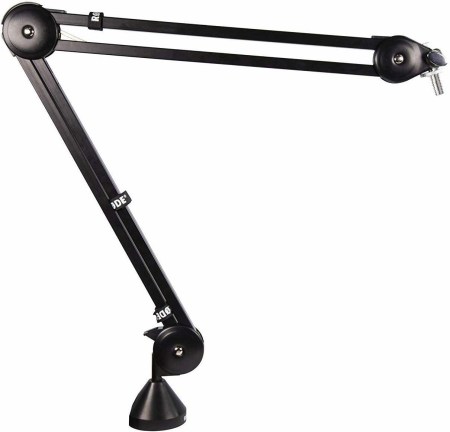 Anyone who is considering getting into streaming should consider how they want to position their microphone. Most microphones come with a stand that can be removed for another mount. The best setup would be to use a microphone boom arm to get a better angle as well as free up desk space. The RODE PSA 1 Swivel Mount Studio Microphone Boom Arm is an excellent choice when it comes to microphone boom arms. It rotates up to 360 degrees with a maximum reach of 32.5 inches horizontally and 33 inches vertically. It has a 3/8 inch thread adapter so you will need to verify your microphone matches this as well does not exceed its carrying capacity of 4.4 lbs. This microphone boom arm can be mounted to your desk two different ways and has a 2-axis swivel mount of precise positioning. The RODE PSA 1 Swivel Mount Studio Microphone Boom Arm is available for $99.00.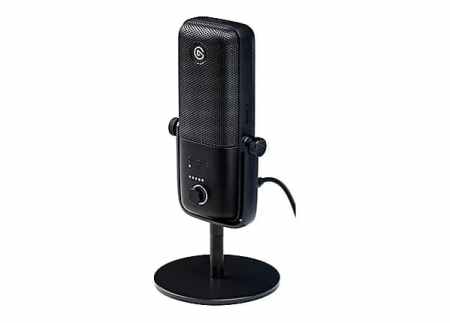 Whether you are interested in streaming or multiplayer games, a good microphone goes a long way when making sure your voice sounds good. While a lot of headsets come with microphones, you are better off getting a standalone microphone especially if you want to stream. It doesn't get much better than the Elgato Wave 3. This microphone has a cardioid polar pattern that captures speech with precision and clarity. It is compatible with the Wave Link app which can control the Elgato Wave 3 and seven other audio devices. It can create two independent mixes up to 24-bit and 96kHz. With its clipguard technology, distortion will be a thing of the past. The Elgato Wave 3 is available for $149.99.
Related: 2021's 7 Best Dual Monitor Stands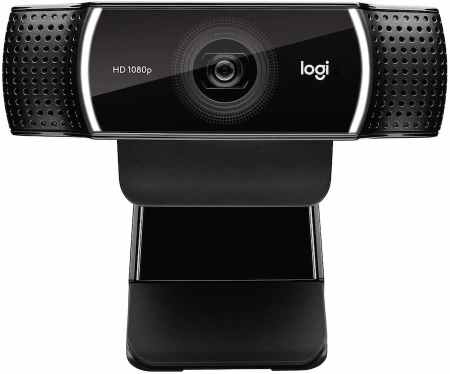 Those looking to stream or who prefer to be seen when playing games or having meetings will need a good webcam. Some PCs and most laptops come with built-in webcams but they tend to be of poor quality. The Logitech C922 HD Pro is a great standalone webcam that is capable of 1080p streaming and recording at 30Fps. It has a field of view of 78-degrees which can fit two people in the frame. It comes with an app that allows you to zoom and pan the camera. The Logitech C922 HD Pro ensures that you can stream with zero lag or distortion. It is capable of fine-tuning your footage regardless of lighting and produces razor-sharp images. This webcam also has two microphones that capture realistic sound from any angle with precision and clarity. The Logitech C922 HD Pro is available for $99.99.
With the right accessories, you can truly transform your gaming desk into a battle station. There are a nearly endless amount of accessories you can customize your desk, but these are some of the major ones you should consider. Some of these are dependent on whether you intend to stream or record but can also be used for daily playing.
For more information on hardware, check out 2021's 5 Best Gaming TVs for Xbox Series X/S and 2021's 6 Most Stylish Computer Cases on Pro Game Guides.
This article includes affiliate links, which may provide small compensation to Pro Game Guides.