Gaming comes in all shapes and sizes, from monitors to TVs and now, even projectors. Sometimes you want to game on the big screen and using a projector allows you to do just that without having to fork over money for a giant TV. An important thing to consider when purchasing a gaming projector is the input lag. Whether you are a pro and just playing casually, there is nothing worse than pressing a button only for your character to react to your input several seconds later. For that reason, you'll want a projector with the lowest input lag. Luckily we've done some input of our own to find the best options. This means you only have to press a few buttons and within seconds you'll be the proud owner of a gaming projector.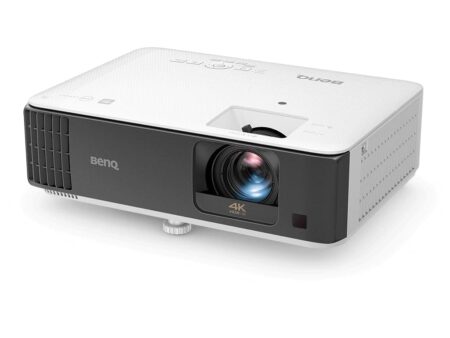 The BenQ TK700STi is a fantastic choice when it comes to gaming projectors. Price-wise it is $1,699.00 which is pretty good for all its included features. It is 4K capable and delivers a resolution of 3840 x 2160 while also featuring a 1.2x zoom. It is also HDR capable and is 3D-ready with 3000 lumens for bright and beautiful images. The BenQ TK700STi has a low input lag of only 16ms as well as having a game mode for even more fine-tuning. It has great compatibility and can be paired with all major consoles including PlayStation 5, Xbox Series X, Nintendo Switch, and last-gen consoles. For when you need a break from gaming, the BenQ TK700STi also comes with a built in Android TV and Google Play Store. This projector is also short throw up to a 100" image and has vertical and horizontal keystones for fine adjustment. For those who seek a fantastic gaming projector that can also entertain via movies and television, the BenQ TK700Sti is a superb choice.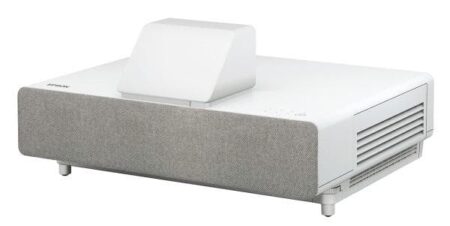 Epson is a long-standing name in the tech industry and if you are considering purchasing a gaming projector, then you should check out their products. The Epson LS500 is a fantastic choice, though it can be a little pricey at $3,999.99 but does go on sale from time to time. The Epson LS500 offers stunning picture quality to a max of 130" with an input lag of only 16ms. It is 4K capable with advanced HDR processing which will faithfully reproduce your game image in its original beauty. With 4,000 lumens, your picture quality will be bright and captivating for viewing in any kind of lighting. It has a contrast ratio of 2,500,000:1 which will make the vivid whites and deep blacks truly stand out. It features a 3LCD chip, is 3D capable, and is excellent for a short-throw projector that doesn't require any complex wiring or mounting from the ceiling. The Epson LS500 is compatible with nearly every device including game consoles, PC, cameras, tablets, smartphones, and streaming devices making it extremely versatile.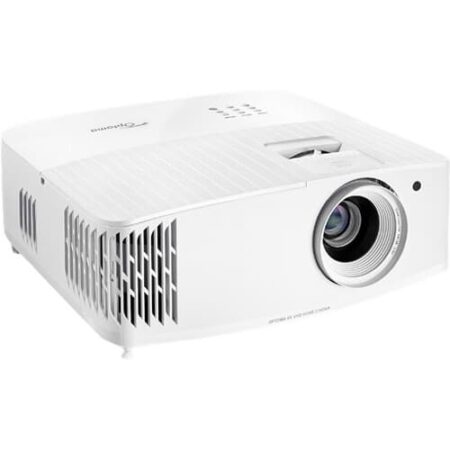 An important aspect of a gaming projector is budget because these things can be quite expensive. For that reason, the Optoma HD146X is a very attractive option as it only costs $549.00 while still having a plethora of features. This standard throw projector supports up to 1080p resolution and only has 16ms of input lag once the enhanced game mode is activated. It also has a game display mode that boosts the color which is especially noticeable in shadows and dark scenes. With 3,600 lumens the Optoma HD146X works well in any light environment while still providing a beautiful image. It features a contrast ratio of 500,00:1, has a single-chip design, and can project an image of up to 100" from about 9' away. For input connections, the Optoma HD146X has both HDMI and USB which means it can connect to most devices. Naturally as a result of its amazing price some features are not here that are in other projectors such as HDR and 4K. But it is still a wonderful projector for those on a budget or those looking to get into gaming projectors.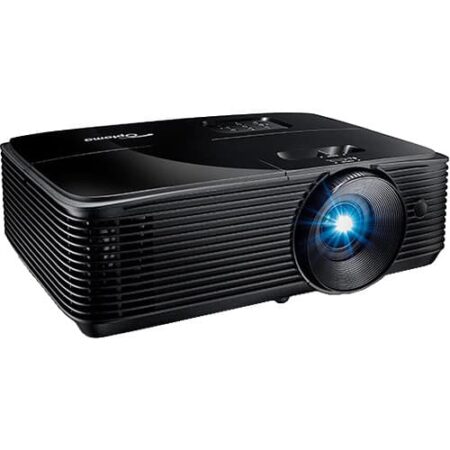 The Optoma UHD38 is an amazing device and is fairly inexpensive compared to other gaming projectors. With a price tag of $1,399.00, you will be pleasantly surprised by how feature full this projector is. The Optoma UHD38 is 4K capable with HDR and only has an input lag of 16ms. It comes with an Enhanced Gaming Mode that reduces this lag to 4.2ms but caps at 1080p unfortunately. With 4,000 lumens you will enjoy beautiful and vivid gameplay as well as dynamic blacks. As a standard throw projector, you can expect images of 120" from a distance of roughly 13.1'. The Optoma UHD38 is easy to set up, either on a table or mounted from the ceiling. It comes with a vast variety of inputs ranging from game consoles, PCs, mobile devices, Blu-ray players, and even streaming devices. The versatility of this projector is truly phenomenal and entertains all occasions.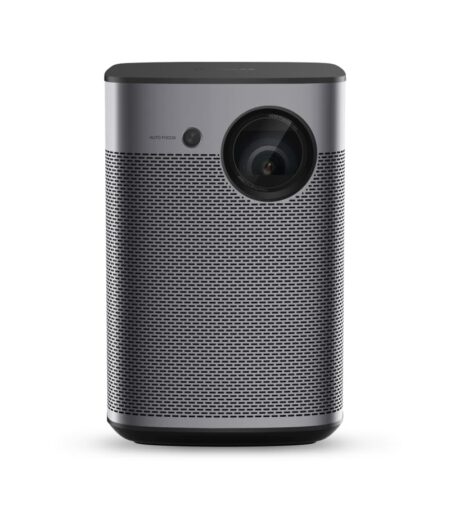 While the XGIMI Halo doesn't have quite all the bells and whistles as other projectors on this list, it does have one feature that they lack. Portability. This baby is small but powerful and offers true 3D and HD projection at 1080p on the go. To make the XGIMI Halo truly portable, it has built-in dual speakers that provide crisp and clear sound quality. Another great feature of the XGIMI Halo is the built-in Android TV which means you can enjoy all the streaming services when you need to set the controller down. This projector features an HDMI input, USB port, and 3.5mm audio output as well as Wi-Fi and Bluetooth which means it is compatible with most devices. While the input lag is somewhat higher than the others on this list, it is only 35-40ms. For casual players and those looking for a portable projector, the XGIMI Halo is a wonderful choice and shouldn't be overlooked.
Gaming on a projector is an amazing experience and it only takes doing it once before you want to buy your projector. There are multiple choices out there and with different reasons to buy one, it can be hard to narrow down which is right for you. For the best projector that checks off the most features while not breaking the bank, we would recommend the Optoma UHD38 or the BenQTK700STi.
For more information on gaming and hardware, check out The 5 Best Small Gaming PCs in 2021 and 2021's 5 Best PC Gaming Controllers.