It's a bit of a rough time to be building a new PC at the moment, but when you need it you need it. And pretty near the top of your list of prospective PC parts is going to be your CPU, which will define your final build ends. In addition to being one of the more difficult components to change in a PC, it's also a potential source of major bottlenecks if you're not pairing appropriate hardware, so it's important to choose carefully.
So if you're trying to build the best bang-for-your-buck PC that you can muster right now, then take a look below to see our picks for solid budget CPUs and potential GPU pairings. We've chosen only CPUs that are currently available either at or under the $200 mark. We're also looking at older hardware that is more readily available, and if you're the especially frugal type can often be found significantly cheaper on the used market.
| | |
| --- | --- |
| Cores/Threads | 6/6 |
| Clock Speed/Boost Speed | 3.70 GHz/4.60 GHz |
| Release Date | Q1 2019 |
First up we have the i5-9600KF from Intel. The K in the name indicates that this core is unlocked and ready for overclocking, while the F indicates that it does not have built-in Intel HD graphics. Losing built-in graphics is a bit of a bummer, but if you're gaming then you're likely going to have a discrete GPU anyway. Speaking of discrete graphics, this CPU would do well paired with something like a GTX 2070S to maximize performance. It's a couple of years older, but it was a very good CPU when it was released and remains very capable today.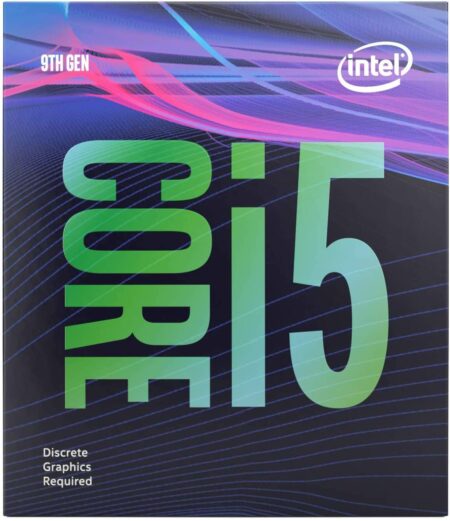 | | |
| --- | --- |
| Cores/Threads | 6/6 |
| Clock Speed/Boost Speed | 2.90 GHz/4.10 GHz |
| Release Date | Q1 2019 |
The i5-9400F came out at the same time as the i5-9600KF and sports a slightly lower clock speed. Additionally, as indicated by the name, it is not an unlocked CPU and it also doesn't include any built-in graphics capability. However, losing that bump in clock speed and overclocking ability translates to a very agreeable price on a still very capable CPU for mid-tier gaming. So if you're looking to pair it with something like a GTX 1660S then you're still going to be getting solid 1080p gaming performance.
Related: How to Remove Keycaps | How to Take Off Your Keyboard's Keycaps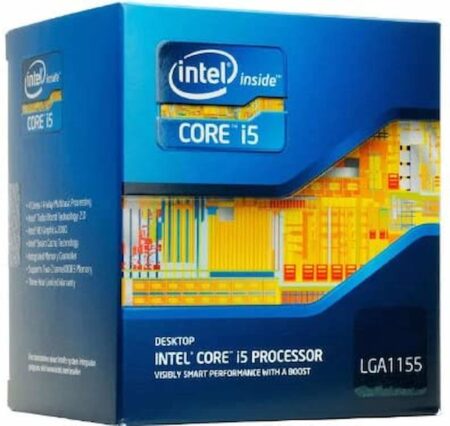 | | |
| --- | --- |
| Cores/Threads | 4/4 |
| Clock Speed/Boost Speed | 3.40 GHz/3.80 GHz |
| Release Date | Q1 2012 |
We're going back in time quite a bit with the i5-3570K, but honestly, that's okay. If you're on a budget and looking to pick up some parts for cheap either new or on the secondary market then it's still hard to go wrong even with older Intel CPUs. It's only rocking four cores, but would pair nicely with something like a GTX 1050 Ti or similar lower-powered 1080p budget GPU. It's also the only CPU on this list that includes graphics, with Intel HD Graphics 4000. This might be the slowest CPU on our list but the big upside is that it can regularly be found for under $100, and closer to the sub $50 range if you're willing to roll the dice on used hardware.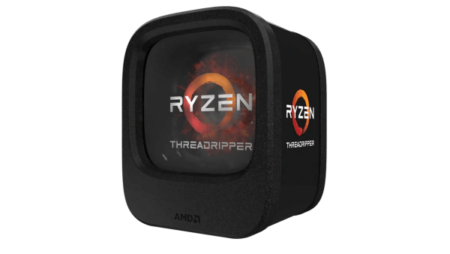 | | |
| --- | --- |
| Cores/Threads | 8/16 |
| Clock Speed/Boost Speed | 3.80 GHz/4.0 GHz |
| Release Date | Q3 2017 |
Right off the bat, it's easy to see why AMD is so hotly competing with Intel. It's a couple of years older than the i5-9600KF and i5-9400F, but it's still going to provide rock-solid performance for not a ton of money. It won't beat the i5-9600KF in terms of single-core performance but 16 threads translates to a heck of a lot more speed for multi-core tasks. And like so many AMD processors it's factory unlocked and ready for overclocking. Don't go into a Threadripper without a good cooling plan in place though, because these get quite warm. These higher specs make it a good CPU to pair with a GTX 1080 Ti or RX 5700 XT.
| | |
| --- | --- |
| Cores/Threads | 6/12 |
| Clock Speed/Boost Speed | 3.40 GHz/3.9 GHz |
| Release Date | Q2 2018 |
Jumping ahead a year, we have the Ryzen 5 2600, which is still a great performer even in 2021. It comes close to the Threadripper 1900X in clock speed, but with fewer cores and threads. Although the tradeoff is a dramatically lower TDP, which means it's going to be a significantly cooler CPU in general. It's a solid pairing with a RX 580 or GTX 1660S.
Related: All Specs for iPhone 13 – Screen Size, Dimensions, and More
| | |
| --- | --- |
| Cores/Threads | 6/12 |
| Clock Speed/Boost Speed | 3.20 GHz/3.6 GHz |
| Release Date | Q2 2017 |
Even in the more extreme end of the gaming budget space AMD offers 12 threads and unlocked an unlocked CPU, which is always nice to see. The Ryzen 5 1600AF is a 2017 CPU, but still boasts a decent clock speed and six cores, unlike the similarly priced and significantly older i5-3570K we looked at earlier. Like the Ryzen 5 2600 it would do well paired with a GTX 1660S or RX 570/580 and like the i5-3570K can be found for quite a steal on the secondary market if you're willing to go that route.
The fact is, if you're still gaming at 1080p and 60Hz then older hardware will probably still perform just fine for the majority of titles you're looking to run—especially if you're looking to play eSports titles like Counter-Strike: GO or Fortnite. If you're after slightly higher-end AAA experiences then the hardware featured here will still perform well as long as you keep your expectations in check and use reasonable settings. No, you're not going to be running 4K 120 FPS with Ray Tracing using anything on this list, but it's more than enough to handle even new AAA games as long as you're willing to spend a minute or two in settings, making sure things are adequately tweaked to perform well with your hardware. If you're looking for another budget-friendly upgrade then a 1080p monitor featuring AMD FreeSync or Nvidia G-Sync compatibility is going to smooth out any framerate dips and allow your hardware to sync with your monitor without having to resort to v-sync settings that may damage performance.
For more hardware recommendations check out 2021's 7 Best Cable Management Boxes | Best Cable Organizer Boxes and 2021's 5 Best Microphones for Streaming | Best Streaming Mics