So you're building your next PC and you've decided on a static pressure fan setup to deal with a compact form-factor or other airflow-limiting situations. First off it's important to note that there are actually different types of fans for static pressure as opposed to simply the highest airflow possible. High airflow fans do just what it sounds like: they push as much air as hard as possible. Static airflow fans, on the other hand, use a unique fin design which means that they can move air through things like meshes and radiators more easily than their high-airflow counterpart. But which one is right for your build? Take a look below at our recommendations to get started on your next static pressure PC setup.
As a note, we'll be focusing on the 120mm and up range of fan sizes, since those are most commonly used for cases and radiators. Many of the products chosen here do have different sizes available though. It's also worth noting that some fans list themselves as suitable for high airflow and static pressure, since a lot of the effectiveness of a static pressure build comes down to how you point the fans and arrange your components in your case. A single good fan won't solve all your issues without proper planning!
We also list the noise level of the fans listed, shown as dBA. As a standard for comparison: your regular breathing is around 10 dBA while a dog barking nearby is around 95 dBA. PWM fans listed below will use the 4-pin PWM header found on most motherboards, and we also list the rotations per minute of each fan (shown as RPM) to help you make your choice.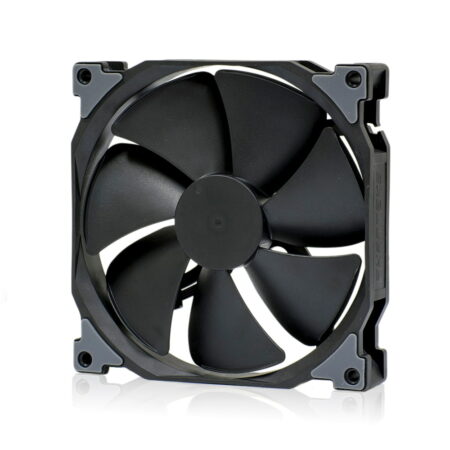 The Phanteks 140mm boasts high static pressure with fin design setup explicitly for quiet operation. With an upper RPM range of 2000, PBT (material) construction, and Updraft Floating Balance bearings it should be a good start to any static pressure setup. It also includes daisy chain cables for linking several PWM devices together and comes in three different color configurations: black, white, and black frame with white fan blades. That high RPM does translate to a higher maximum noise rating, 39.1 dBA to be precise.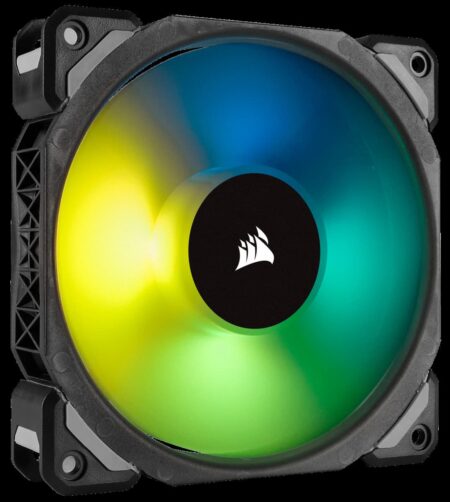 The Corsair ML120 Pro RGB is a 120mm fan that boasts magnetic levitation bearings. Which, in addition to sounding like something from Star Trek, should also serve to reduce friction within the bearings during operation. On the user end this translates to a fan that operates much more quietly.
Like most other RGB Corsair products this fan requires a Node Pro for the RGB to function, which doesn't come bundled with the individual fan. For the included Node Pro you'll want to opt for the three pack. The ML120 has a RPM range from 400 up to 1600, a noise level of 6.5-12 dBA, and comes with a five year warranty
Noctua has long been a fan favorite (pun intended) amongst enthusiast PC builders. Known for their near silent operation, Noctua fans also sport mountains of awards and recommendations from all over the internet. The NF-P12 we have featured here is classed for high static pressure with up to 1300 RPM operation, and supports Noctua's NA-SRC10 Low-Noise adapter for reducing voltage and fan noise even further (sold as a separate kit).
As with most other Noctua products it also includes SATA power adapters, anti-vibration mounts, y-splitters, and extension cables in the box so you should have no trouble getting this fan (or several of them) integrated into your particular setup. The NF-P12 has a maximum noise rating of 19.8 dBA.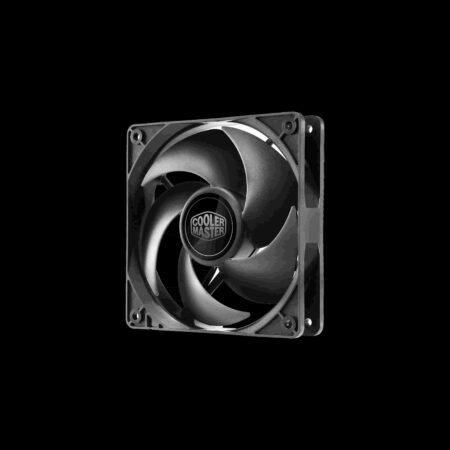 This Cooler Master fan, another company known for near-silent devices, is specifically classed to perform well in static pressure environments. With what they call the Smart Fan Engine, Cooler Master claims that it creates 25 percent more air than an equivalently sized standard fan. It also boasts their Loop Dynamic Bearings for quiet rotation and an IPX6 dust proof rating to ensure that it will keep spinning even in the dirtiest of cases. This fan sports an RPM range of 800-1400 and a noise level of 6.5-14dBA.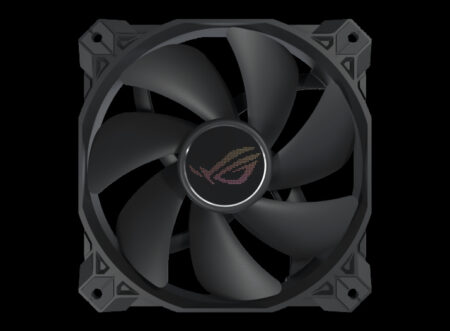 The ASUS ROG Strix XF120 might have a name more befitting a sports car, but it only has a noise rating maximum of 22.5 dBA at its 1800 RPM maximum. Rated for both high airflow or high static pressure and featuring a MagLev bearing (similar to Corsair), it should do well in many different types of setups. ASUS also lists a 400,000 hour life span for the bearings. Which, by our calculations, is almost 46 years. So if you're after a bearing that will allegedly stand up to the rigors of PC gaming for over half of your natural life then look no further.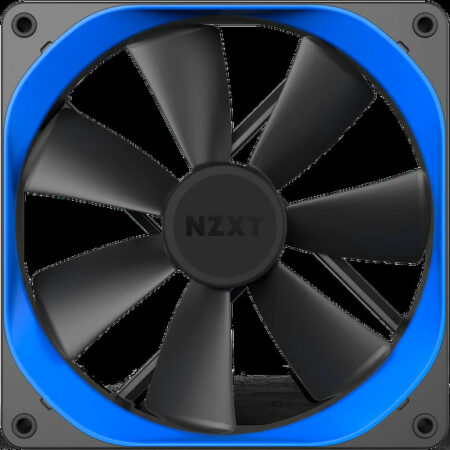 NZXT is a fan favorite in the PC case market, but its fans are no slouch either. Specifically rated as a static pressure fan, the Aer P has a 500-2000 RPM range and a noise range of 21-36 dBA. The fan is also rated at 60,000 hours of operation and comes with a two year warranty, which means you're going to be getting a fan that is dependable and won't give up on you anytime soon. It's also compatible with various trim colors to tailor your fans to your color preference.
Related: Keyboard Sizes: Finding the Right Size Keyboard for You
ID-COOLING ZF-12025 RGB Trio 120mm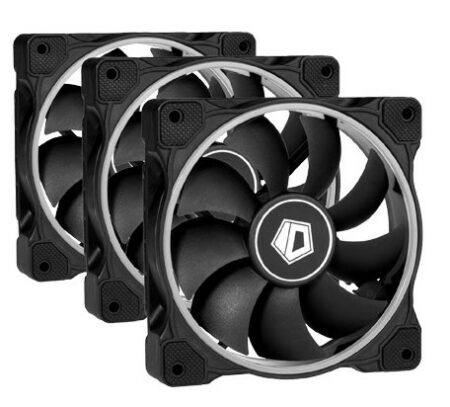 Finally we have a three pack of 120mm RGB fans from ID-COOLING. These fans feature addressable RGB that lists compatibility with ASUS and MSI branded motherboards, and are listed for both high airflow and static pressure. Fitted with rubber dampeners and an included RGB controller for non-RGB equipped motherboards, these fans should work well in a multitude of setups. They also list a noise rating of 16.3-33.5 dBA and fan speed of 900-2000 RPM, along with hydraulic bearings. It's important to note, however, that these fans only come with a male RGB connector, so be sure you either plan to use the included hub or have the appropriate female RGB header to connect them to.
As with so many other PC components, most all of the fans listed here today come in various shapes, sizes, and often colors to suit your specific needs. So if you're after a specific item on our list but it's just slightly the wrong size then be sure to shop around a bit, because chances are the manufacturer has that same model in the size you're after. And, of course, remember that static pressure setups require planning and forethought, much more so than your traditional high airflow setups. So spend some time thinking about your fan and radiator placement before taking the plunge on any specific products.
For more hardware recommendations, check out The 5 Best Silent Gaming Mouse: 2021's Best Silent Gaming Mice and 2021's 6 Best Micro-ATX Cases at Pro Game Guides.