In Sons of the Forest, your job is to survive by any means necessary, and to do this you'll need to build a strong base. When night falls, visibility is affected massively, and you cannot see too much in the dark. To tackle this issue, you need to build certain pieces of furniture that act as light sources. The Ceiling Skull Lamp is one of these types of furniture, and here's how to make it in Sons of the Forest.
How to build a Ceiling Skull Lamp in Sons of the Forest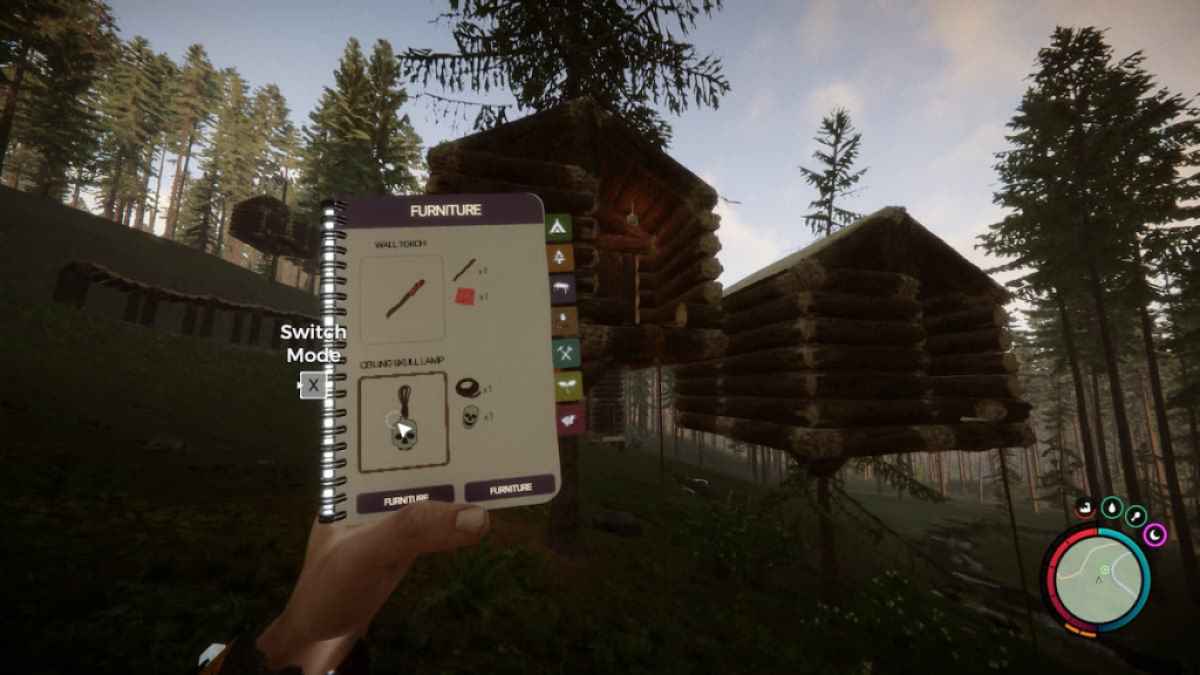 Some of the pieces of furniture you build in Sons of the Forest will have blueprints available in the guide book. To find the Ceiling Skull Lamp, open the guide book, press X to shift the guide book to the left hand, and scroll to the Furniture section. Once you find the blueprint, click on it, and place this piece of furniture on a ceiling inside your shelter.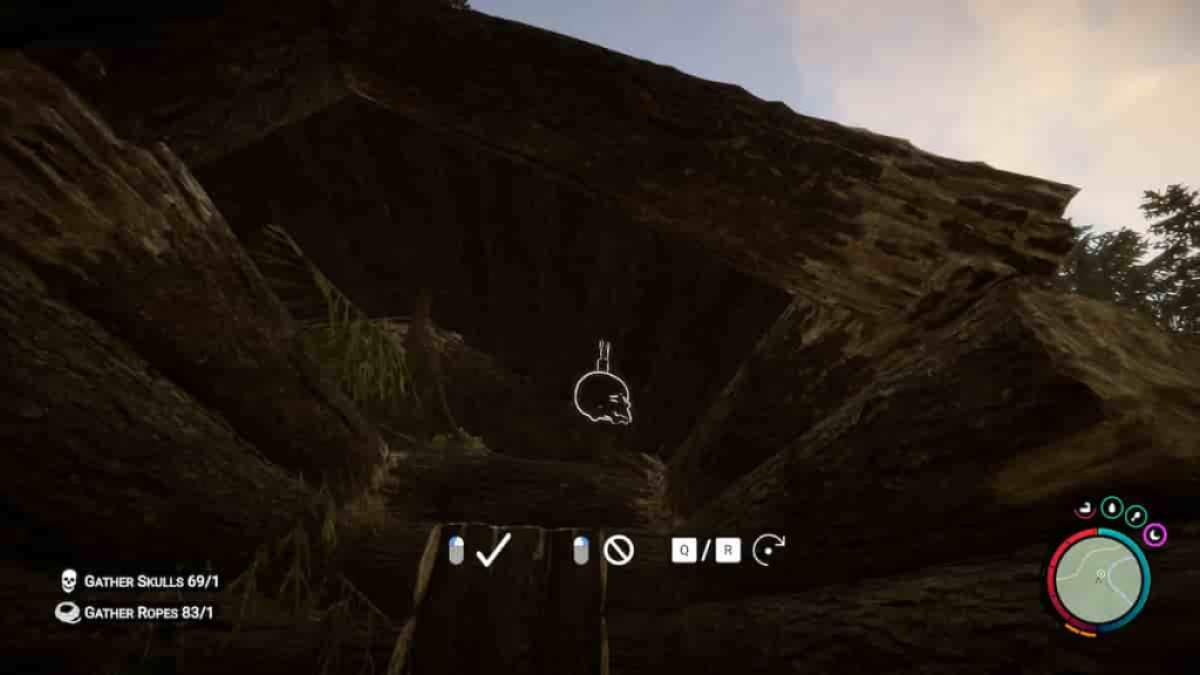 You can see the white-outlined blueprint hanging from the roof in the image above to see how it looks in-game. After placing the Ceiling Skull Lamp, you need to gather one Skull and one piece of Rope to build this furniture. Once you have gathered the materials, simply stand in front of the white-outlined blueprint to add the resources and finish building the furniture.
Related: How to make a Water Collector in Sons of the Forest
While building a base, make sure to place these furniture light sources evenly around your camp to see properly during the nighttime. You can also connect different spots on your base with ziplines and suspension bridges. Make sure to place the Ceiling Skull Lamps inside your shelters to lighten up the place. If you are looking to get some of the best weapons in Sons of the Forest, use these guides to help find them:
Wondering how to explore the Shovel cave in Sons of the Forest? Check out How to get the Rebreather in Sons of the Forest and How to get rope and the rope gun in Sons of the Forest on Pro Game Guides.