Mousepads have come a long way. Back in the day your mousepad was just a little coffee-stained square of rubber or plastic that had become adhered to the desk from years of never being moved. Thankfully as computers have evolved so too has the humble mousepad, and now long, thick neoprene mats have become the norm. Manufacturers have started making extended mousepads, sometimes called desk mats, that give you a massive playing field for your mouse and even room for your keyboard. So toss out that old plastic square and take a look below for our recommendations!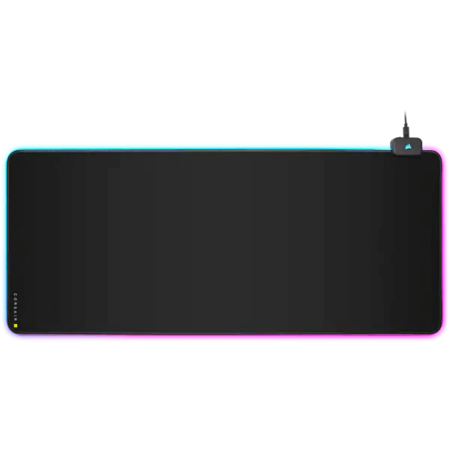 Yes, even mousepads have RGB these days! The MM700 from Corsair is a 36.6" x 15.8" and a substantial 4mm thick. You'll need to plug it in via USB to get the RGB working, but it also provides a two port USB hub on the connector for added utility. The power cable itself is a USB type-C, and the RGB effects are compatible with Corsair's iCUE software if you want to synchronize it with other Corsair products in your setup. It includes eight default profiles if you choose not to use iCUE.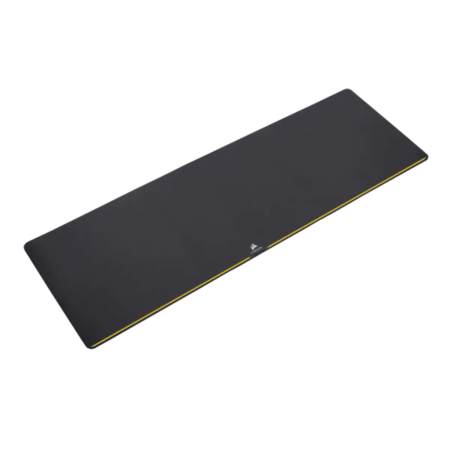 Another from Corsair, the MM200 is the slightly smaller sibling of the MM700. It doesn't have RGB like the previous Corsair mousepad, but it does feature some classy Corsair branding along the bottom edge and the same anti-skid neoprene base. This one measures 36.60" x 11.80" and is 3mm thick.
Related: The Best Ambidextrous Gaming Mouse: 2021's Best Ambidextrous Mice
Clocking in at 35.40" x 15.70" and 3mm thick, the ROG Scabbard II has the classic red-and-black ROG design from ASUS emblazoned across the fabric top. It also comes fitted with a stitched edge to keep it from fraying with heavy use, and ASUS claims that it has a "military grade protective nano coating" to keep oil, water, and dust from damaging your new mousepad. It's a good fit if you have other ROG branded gear in your setup.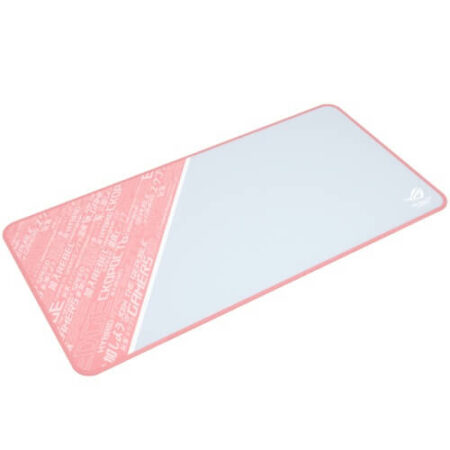 The ROG line from ASUS might mostly be recognized by its black and red hardcore gaming aesthetic, but ASUS will occasionally break out of that mold for something a little different. Measuring in at 35.40" x 17.30" with a 3mm thickness, this pink version of the Sheath from ASUS sports a mostly-white top, with a pink stitched edge and a pink strip along the left side. An easy choice if you're looking to color coordinate with other pink peripherals.
Steelseries QCK Heavy XXXL
The QCK Heavy line from Steelseries features a few different sizes, and we've chosen to focus on the 36.43" x 15.75" version. With a thickness of 4mm it's going to provide decent cushion and lay flat on the table. It features minimal branding, with the Steelseries logo in the bottom right corner.

The Strider from Razer features an interesting trick: it looks like your standard long, neopreme mousepad but it's actually a flexible, hard plastic top affixed to the neoprene base. As any hard-top mousepad fan will tell you: it's difficult to find good quality mousepads that aren't fabric on the top. Despite the harder top, the Strider still manages to be rollable, and comes in at 17.72" x 15.75" and 3mm thick.
Related: How to Clean a Mousepad | How to Properly Wash a Mousepad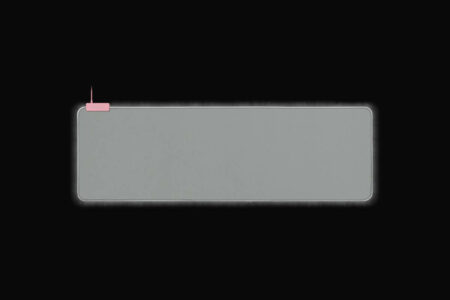 Another one from Razer, the Goliathus Extended Chroma is a bit more traditional than the Strider in that it's a fabric top over a neoprene base. But it also comes in a variety of colors and features Razer's Chroma RGB technology. It measures in at 36.22" x 11.57" and 3mm thick.

The MP750 from Cooler Master is yet another RGB enabled mousepad, which can be customized in their RGB software. It comes in a few sizes, topping out at 37.01" x 14.96" and 3mm thick. It comes with the classic Cooler Master emblem in the top right corner, and features a stitched edge holding the RGB strip in place.
Mousepads often get the short end of the stick when it comes to building a new PC or upgrading your gaming station, but it's worth spending some time tracking down a good one for your needs. At the end of the day you're going to be dragging your sweaty palm across it for hours on end, so it's important for both your skin and your desk's cleanliness that you pick one that will be able to perform well.
For more hardware recommendations, check out 2021's 5 Best Headphone Stands and 2021's 5 Best Fabric Gaming Chairs on Pro Game Guides.